Not looking for Osgi Developers? Find other types of developers:
View Profile
Freelance Osgi developer in Bangkok, Thailand
I can help with Java, JavaScript, pragmatic backend architectures, as well as Rust, Erlang/Elixir, Go, Docker and many other things.
I am a software engineer and a startup entrepreneur with a broad range of interests and expertise. I've been using a variety of technologies over the past 20 years, both for commercial and open source work. I've released a number of open source packages, such as PumpkinDB (pumpkindb.org), Eventsourcing for Java (eventsourcing.com), graphql-java-annotations, graphql-java-servlet, erlzmq2, and others. I've also contributed to many open source projects, most notably Elixir programming language.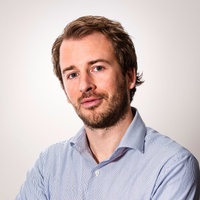 View Profile
Freelance Osgi developer in Naarden, Netherlands
Full-stack software engineer
In my world anything is possible and my goal is always to create an awesome user experience. With 20 years of experience in software engineering I've acquired the skills and knowledge necessary to manage and execute most types of software projects. My specialities are: - Full-stack software development, primary in Java and JS - UX and UI engineering - Lean and Agile (Scrum, XP) - Collaboration and communication - Lead engineers and build strong teams My career in software development started with me creating web pages and building small applications for the local businesses while studying. From there I moved into consultancy, implementing software solutions as well as advising clients on how to increase business value through software improvements. I've since then consulted at small com...
View Profile
Freelance Osgi developer in Fort Wayne, United States
backend software architect and engineer, Hibernate committer, open source developer
Brett is a lead engineer at Walt Disney Studios, providing backend architecture and software engineering for Movies Anywhere (moviesanywhere.com). He also owns 3RiverDev.com, providing enterprise software engineering and nonprofit tech consulting. In addition, Brett is the founder of Donation Spring, a story-focused, low-cost online donation system easily installed directly on your church or nonprofit's own website. Brett is devoted to open source software and previously enjoyed a career at Red Hat. He is one of the core developers and committers of Hibernate ORM. He is also the former project lead of Artificer, an open source repository that manages software artifacts, metadata, and relationships. In addition, he contributes new features to Apache Camel, Red Hat JBoss Fuse, Infinispan Da...
View Profile
Freelance Osgi developer in Wrocław, Poland
Full Stack Java/Android/Angular developer
Java, C++ and C# Software Developer. - Expert in network and multithreading/multicore programming on Win32/Linux platforms. - Android 6+ years of experience - Experienced in Java SE/EE technologies - Sprinf OSGI, Eclipse, JMS, JMF. - Win32 API expert - media, DirectShow, DirectX/3D, OpenGL, GUI, MFC, ATL, WTL. - Wide experience in IP based protocols - TCP, UDP, STUN, NAT traversal, Multicast, RTP/RTSP, SNMP, GSM/GPRS. - Knowledge of moderns radio systems - GSM/GPRS, TETRA, TETRA R/S, Nokia. - Experienced programmer on 3D plaforms using C/C++ - OpenGL 1.3 up to 2.0, DirectX/3D (shader model 3.0). - Experienced in digital image processing - medical, thermovision. Knowledge of Intel IGPP library. - Experienced in Intel Thread Building Blocks technnology. - Experienced in NVIDIA CUDA based GPU...
View Profile
Freelance Osgi developer in Manlius, United States
Software Software Engineer
I am a 26 year old Senior Software Engineer and Team Lead for the largest pool product manufacturer in North America. I have a bachelors degree in Computer Science from the University at Albany and currently develop enterprise business applications and lead a team of eight Java developers. In the past I have worked for the New York State Governor's Office of Employee Relations, New York State Education Department, Railex, Global Market Research, HRP Associates, AREEP, and many other companies with great success and excellent references. I have done paid or compensated usability research for Amazon Web Services, IBM, and Stack Overflow. I have a very strong knowledge of Java and the Java Ecosystem, web services, message oriented middleware, object relational mapping, relational databa...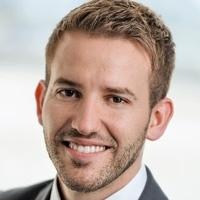 View Profile
Freelance Osgi developer in Munich, Germany
Co Founder at wohnungshelden
I´m Daniel, 29 from Munich and I´m the co founder and CTO of the apartment mediation platform wohnungshelden.de. I studied Software Engineering in the Elite Graduate Program of the Technical University of Munich and worked 3 ½ years as an IT-Consultant at Capgemini. There I was responsible for huge software components in systems for automotive producers (Original equipment manufacturer). My main skills are in all kinds of Java Development, AngularJS Development, e2e testing with Protractor and especially Test Driven Development and a huge focus for test architecture.
Are You an
Osgi
Developer?
Get paid while making an impact. Become a Codementor for the next wave of makers.
Apply Now