Freelance Oracle11g Developers Available for Hire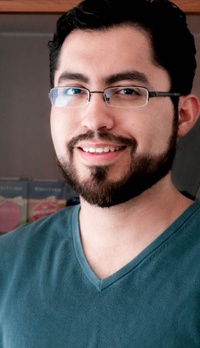 Hire Now
Freelance Oracle11g developer in Aurora, United States
Full Stack Java/JavaScript/Mobile Developer
I've created some Enterprise Web applications using Oracle's SOA Suite. One of those applications was a checking and savings account opening system for one of Citibank's subsidiaries.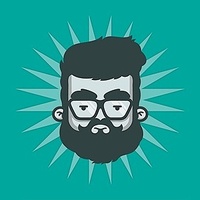 Hire Now
Freelance Oracle11g developer in Des Plaines, United States
Passionate, smart working, Test driven Java, J2EE, Web Technologies and database developer with 12+ years of experience
I am a hard-working and innovative Java, J2EE, Database (Espicially Oracle, MySQL) and Web Technologies Developer with over eleven years of experience in a variety of back-end/front-end technologies including jQuery, AngularJS, Google Web Toolkit, and Spring MVC, Spring Batch, Spring Micro services, Hibernate, Hibernate Search, Active MQ as well as extensive experience in Test Driven Development and automated testing frameworks like Selenium, JUnit. Among my recent accomplishments, I developed a distributed and scalable microservice and batch system based system for a multi-layered application. The deployment consisted of 32 small computing instances connected to single master server instance load balanced via Spring Batch framework. Solid experience setting up the DevOps tools like Jenki...
Hire Now
Freelance Oracle11g developer in Hyderabad, India
C/C++ | JAVA / J2EE/ JSF | SQL / PLSQL
Hello , this is Ravinder and I am based out of Hyderabad , India . Iam having masters in computer science and 13+ yrs exp in software development. I can help by giving full courses, pair programming to help you learn or if you have a specific problem you're trying to solve I'll work with you through it to help you resolve it and understand the solution ******************** Technical Expertise **************** # Backend : C/C++ | Java/J2EE # Frontend : HTML/CSS | JavaFX / JSP / JSF / PrimeFaces # Database : Oracle | MySQL | MS SQL |Postgres # Applications : Oracle ERPs # Functional : HR/HCM domain Outside of CodeMentor I am an software applications architect based in India - I have experience working in large scale complex ERP system using 'Oracle' Technologies. *...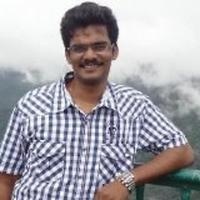 Hire Now
Freelance Oracle11g developer in Mumbai, India
Analyst at a Top Notch Bank in the IT domain
** Having over 8 Years of experience in Software development and design ** * Oracle Certified Java Professional - Java SE 6 Programmer. * Completed M101JS Certification , MongoDB for Node.js Developers. * MapR Certified Spark developer – DEV 360 – Apache Spark Essentials. * Involved in Deployment of applications in Application Servers (Cluster) like Glassfish which involved setting up of all configurations related to the application server. * Co-ordinated for setting up of URL-Redirection, Load Balancing and SSL enabling in Apache Web Server * Experienced in handling Databases Oracle9i, 10g, 11g ,MS Sql Server. ** POLICIES ** =================== * If you are dissatisfied with my service in any way, I will refund you in full * I do not generally charge for the "...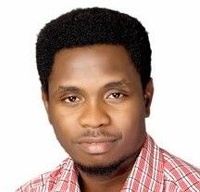 Hire Now
Freelance Oracle11g developer in Lagos, Nigeria
Experienced Software Engineer... Loves music.
I'm a software craftsman, a professional at what I do. I love to make complex things really simple with great depth of knowledge in software design and architecture. I don't just write code, I enjoy designing and creating awesome software applications. I've got 8+ years of developing applications using Java, PHP, and exactly 5 years with the C# language. My experience includes both web and desktop applications. While I currently develop in C# and XAML, I'm a Java enthusiast. I can say I've got some emotional attachment to Java. I love cartoons and enjoy music as I write code; nonetheless, I am achievement oriented and goal driven.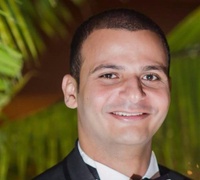 Hire Now
Freelance Oracle11g developer in Al Jizah, Egypt
Software Engineer Team leader
Expert in SAP ABAP & Oracle & MYSQL & Microsoft SQL and etc .....................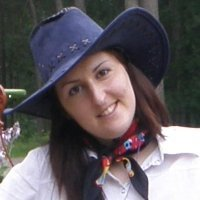 Hire Now
Freelance Oracle11g developer in Vilnius, Republic of Lithuania
Senior Software Development Engineer at TIA Technology
Senior Sun Certified Java Programmer, specialized in J2EE multi-tier architecture applications, experienced in software design and development. Specialties: Java J2EE ( GWT / JSF / ADF 11g / EJB / JMS / JDBC / JSP / Struts 2 / Servlets / SIP Servlets / XML / XSLT / Oracle XSQL / BC4J), Oracle PL/SQL, Webservices (AXIS2 / Oracle), WebDAV, Oracle Advanced Queuing, Oracle E-Business Suite Applications extending with J2EE, Oracle Forms 6i / 9i, Oracle Reportsi 6i / 9i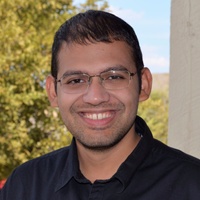 Hire Now
Freelance Oracle11g developer in Keller, United States
Lead developer
Highly-skilled software development professional bringing more than 8 years in software design, development and integration. Advanced knowledge of PL/SQL and Oracle E Business Suite. Skilled at technical leadership, communication and presentations. Experienced in full project life cycle from design to implementation to integration. Experience in ETL design and development including integration with EBS and Salesforce
Hire Now
Freelance Oracle11g developer in Voorheesville, United States
Full stack Java/Oracle Developer
I am an experienced full-stack software developer with over a decade in the field, primarily in back-end development for web applications. My specialties are debugging, software design, re-factoring legacy code, adding automated tests, and automating builds and deployments.
Hire Now
Freelance Oracle11g developer in Los Angeles, United States
Multi-startup technologist who loves talking to people and troubleshooting
CTO of ARM Technology. Principal at Boken Group. Former VP Technology, Director of Engineering, Chief Enterprise Architect, and programmer of all sorts. Mostly start-ups, recently, including an Inc. 500 topper, with F5 and Gov't background. I trained in maths-based CS; I value correctness and rigor in the systems I design.
Hire Now
Freelance Oracle11g developer in Harris Park, Australia
Microsoft .Net FullStack Developer
I'm a software engineer with years of experience in web, real time, and high-performance cloud computing industries. During my professional period of more than 9+ years' in Software Development and Engineering, I have gained extensive experience in project management trends and techniques with wide range of skills in developing and deploying software/applications, analyzing requirements and its specifications, designing system, design documents and translating business requirements into detailed architectures and designs. During my last stint as Consultant with ADP, I was leading the Time & Labor Management Integration team. Colleagues know me as a highly creative engineer who can always be trusted to come up with a new, optimized approach to solving problems. I spend a lot of time underst...
Hire Now
Freelance Oracle11g developer in Lagos, Nigeria
Full Stack Software Engineer (Java, PHP, SQL & Web 2.0)
I am a full stack software engineer with vast experience in web development (using HTML, CSS, JS, PHP, Drupal & Java - Spring MVC), API development (Java, Camel, Spring, PHP, Laravel) and back-end services and processes mainly in payment processing and security. I focus mainly in figuring out simple solution architectures for seemingly complex problems as well as in writing clean codes.
Hire Now
Freelance Oracle11g developer in Gatineau, Canada
Bilingual Canadian Dev to the rescue!
My name is Alexandre Voyer and I love helping out people who are stuck on projects or simply need another set of eyes. I'm also willing to mentor you and introduce you to the joy of programming. So newcomers are more than welcome to book with me! :) I am fluent in both English and French.
Hire Now
Freelance Oracle11g developer in Houston, United States
Passionate SQL and Oracle Administrator and Developer
I am a wide professional working as SQL Server and Oracle Databases Administrator professional managing both environments even with some experience working with PowerShell Scripts, .NET tools and ASP.NET applications connected to databases. I do not fear to get new challenges and solve complex problems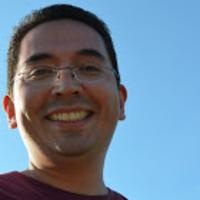 Hire Now
Freelance Oracle11g developer in Provo, United States
Full-stack web developer
I'm a senior web/database developer willing to help out anyone with questions about Java and Java-related technologies/frameworks, AngularJS, JavaScript/HTML/CSS, and SQL (Oracle in particular).
Are You an
Oracle11g
Developer?
Get paid while making an impact. Become a Codementor for the next wave of makers.
Apply Now