BEST SUBLIME TEXT 3 THEMES OF 2017
One of the most popular text editors used for coding by developers is Sublime Text. Sublime has many features that makes coding fun and interesting, we can add many features to help with our app. One of the many cool features of Sublime Text is that it allows you to customize its appearance by adding your own theme to it That being said, let's highlight best sublime text 3 Themes to use in 2017.
Materialize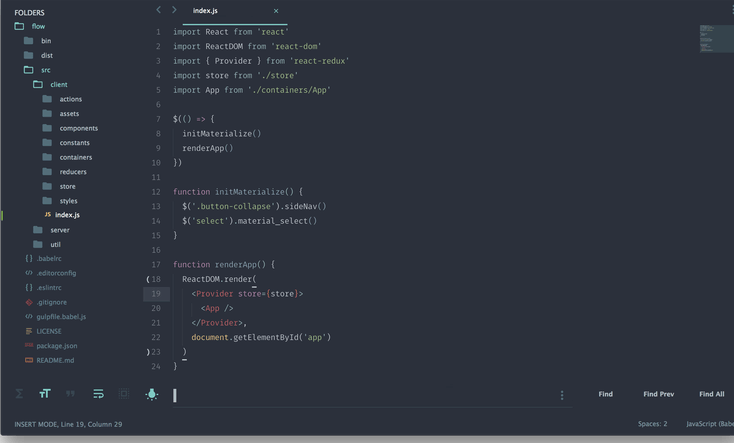 Materialize is based upon Material theme. The Material theme brings some of the most popular color schemes for Sublime Text. This Theme also has a lot of customization options.
Boxy Theme
A set of easy customizable interface and syntax themes for Sublime Text 3. Comes in, both, light and dark variations.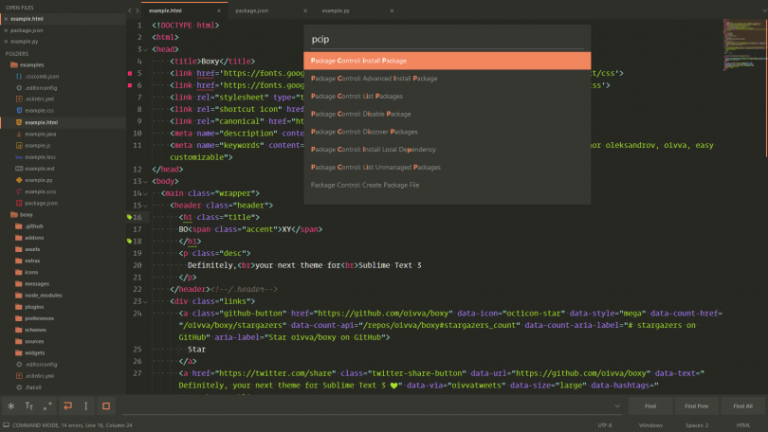 Boxy comes with Five high quality themes and complimentary color schemes including:
Boxy Monokai ★ Predawn
Boxy Nova ★ Minimal
Boxy Solarized Dark ★ Code
Boxy Solarized Light ★ Iowa
Boxy Yesterday ★ Atom
Material Theme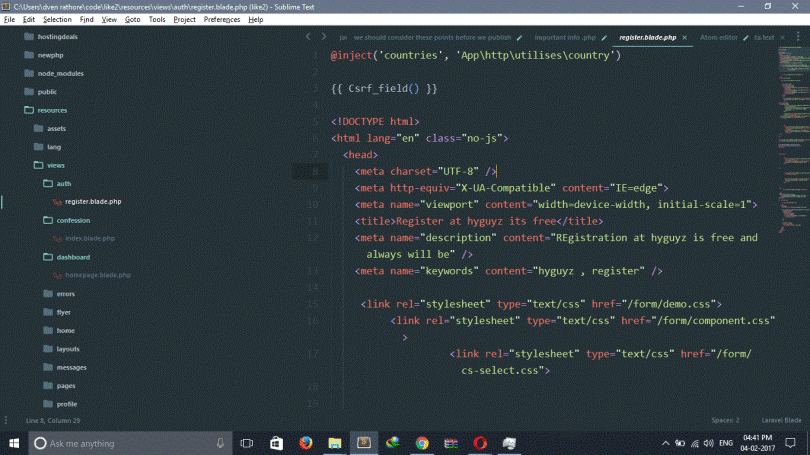 This theme brings flat material similar visual language to your Sublime Text 3. Material Theme comes with lots of options for customization. It's easy to install and activate, and it comes with almost a dozen of color scheme options to apply to your editor.
This theme provides a visual configuration tool that allows you to configure the theme by activating the available options from an inline popup. Just right click in your editor and choose.Material Theme >Material Theme Config You can also open the configurator from the command palette by searching Material Theme > Configuration.
Plugins Available:
• White panels and inputs
• Appbar
Agila
Agila is clean & modern theme for sublime text 3. Agila provides well-spaced folders in the file tree for better readability.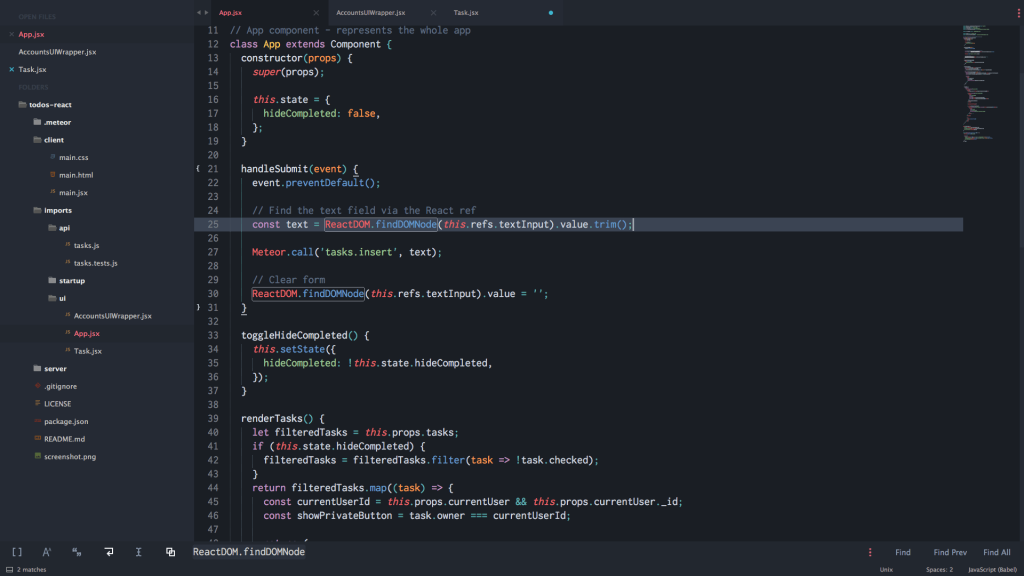 Agila comes with six high-quality themes and complimentary color schemes including:
Agila Origin Theme
Agila Monokai Theme
Agila Cobalt Theme
Agila Classic Theme
Agila Light Theme
Agila Neon Theme
Seti_UI
Seti UI is One of the Best sublime Text 3 theme ported from the Atom theme. It's a dark interface theme crafted, with subtle colors that are meant to be easy on the eyes. Seti_ui also provides beautiful sidebar icons, like Material Theme, but with less stylistic gimmicks.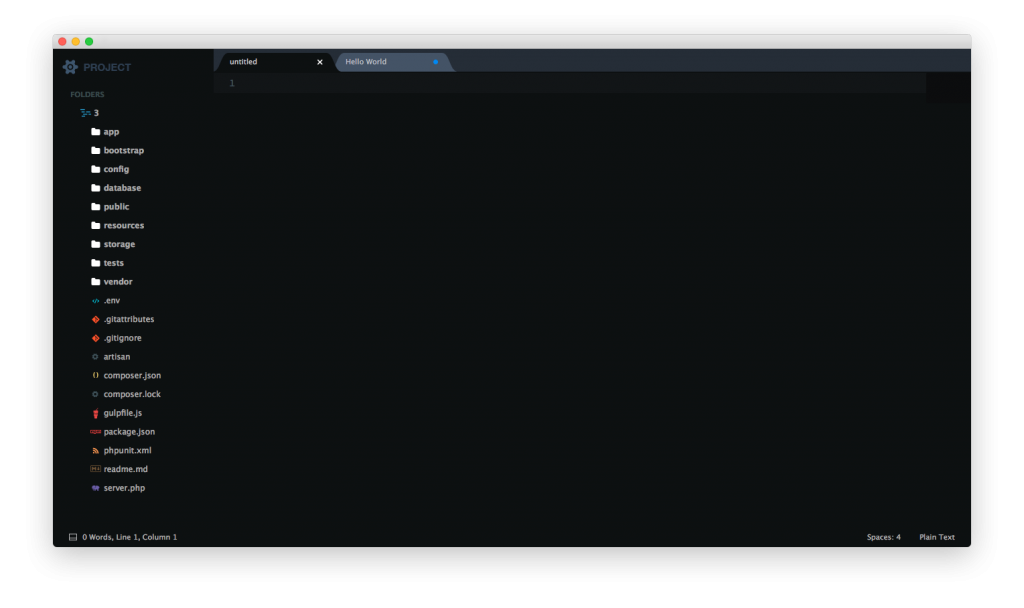 Set_ui also supports beautiful blue/yellow highlighted text in the Command Palette, the Completion Popup, and the Goto Window.
Predawn
Predawn is dark interface and syntax theme for Sublime Text, and is one of the best & beautiful theme for sublime text 3. Predawn Theme has lots of customization options, you can change its look and feel your way.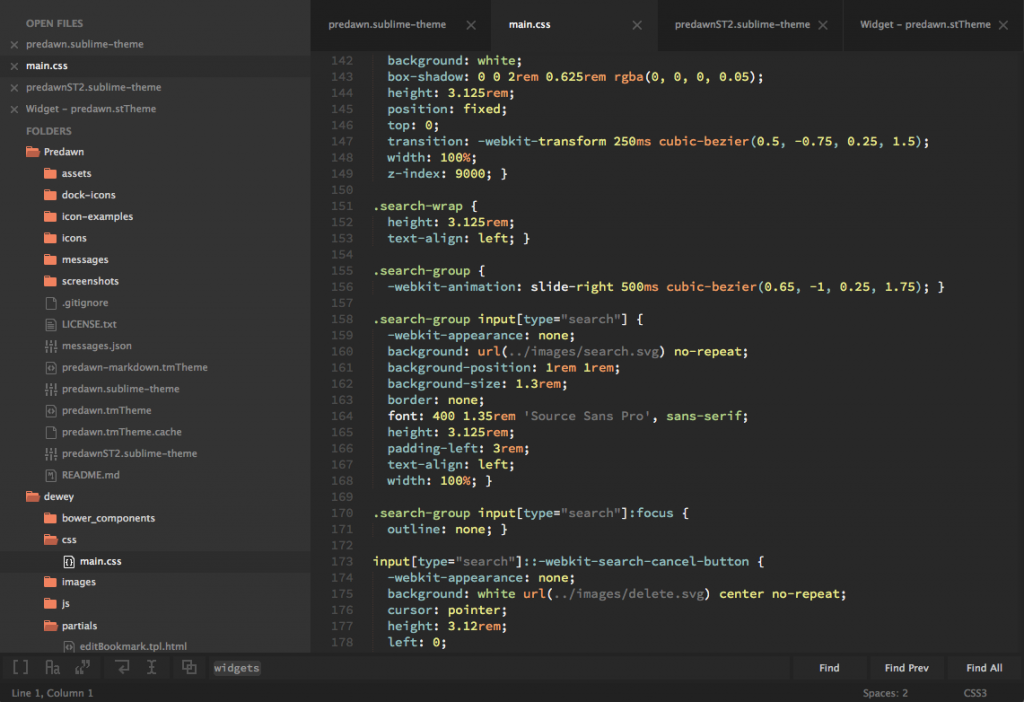 Conclusion
Thanks for reading.If you like my post, show me love by recommending my post. Follow me on Twitter @Opeyemidjavu