Freelance Operations Developers Available for Hire
Hire Now
Freelance Operations developer in Bucaramanga, Colombia
Software Engineer: Development and Operations. Open Source enthusiast.
In almost every project I've worked on I've been in charge or contributed to operations. Setting up and automating the development process, configuring deployment targets (either VPS hosting or IaaS), updating or changing technological infrastructure. Establishing development environments.
Hire Now
Freelance Operations developer in San Diego, United States
Software and Business Systems Architect
Business-minded developer with a BS in Computer Engineering from the University of Michigan. Has extensive experience in web application and software engineering, with a focus on business processes, workflows, information processing, logistics, with an affinity for FinTech. More than 10 years experience with small and large companies from startup to enterprise, technology companies to brick-and-mortar. Strong integrated system architecture and development, hands-on with Ruby, Ruby on Rails, React.js, Node.js, Ember.js, Javascript, SQL, and NoSQL. Builds highly functional, high-performance, maintainable products with feature sets and foresight that extends beyond business requirements. Wide breadth and depth of experience including tech and non-tech, startup and Fortune 500; software deve...
Hire Now
Freelance Operations developer in Sunnyvale, United States
Over 1 decade of java programming experience on networking, database and distributed systems like Hadoop, Hive, Pig.
Hire Now
Freelance Operations developer in Hicksville, United States
Development and Operations Director
Global DevOps Community | http://devopschat.co Contact Details | http://jared.nyc
Hire Now
Freelance Operations developer in Warsaw, Poland
Startups Coach //Software Engineer
Startups coach, a passionate optimist and an engineer. Enterprenuer, a former COO at Unbits ( iOT start-up, acquired by Wearable World).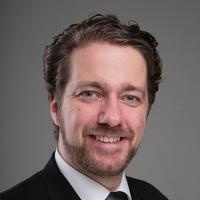 Hire Now
Freelance Operations developer in Berlin, Germany
Senior Consutant, Developer
Hi! I'm Sebastian from Berlin. I am a developer and consultant with experience in many things. I started programming at the age of 15, which got me interested in computers. Later i helped starting a hosting and housing company, studied computer science, became consultant and gained knowledge in a lot of fields. I'm here to help you get your problems out of the way and concentrate on things that matter.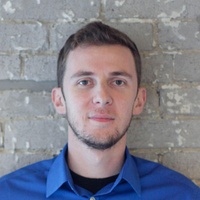 Hire Now
Freelance Operations developer in Ashburn, United States
Senior technology leader, serial CTO, founder, advisor
Erik Levinson is a senior technology leader who's passionate about delivering high-quality software. Erik's career spans over a decade of diverse roles in support, QA, operations, development, infrastructure, and technical leadership in B2B, B2C, and public sector organizations. As CTO at Uberflip for the past four years, Erik built and led a dev/QA/ops team responsible for delivering a highly-available, secure, and highly-scalable SaaS platform serving such enterprise customers as HP, Cisco, UPS, Deloitte, SAP, Oracle, PwC, JP Morgan Chase, and others. Erik is the co-founder and former CTO of a Canadian regional telecom company, where he developed and commercialized innovative technologies. Erik is also highly active in Toronto's tech community, including co-organizing the Toronto CTO...
Hire Now
Freelance Operations developer in Bartley, United Kingdom
Experienced Python and Flask Software Engineer
Hi! I'm Jose. I work at Skyscanner, and am also the founder of School of Code, where I teach software development for beginners in Java and Python. Most of my work happens using the Flask framework for Python, so shoot if you need any help with that!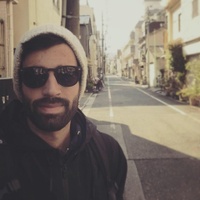 Hire Now
Freelance Operations developer in Bangkok, Thailand
Full-Stack Developer
✔ Full Stack Developer: • Ruby on Rails • PHP • AngularJS • Sass ✔ Mobile Design & Development: • Swift 3 • Sketch ✔ Released personal products: • Tradersglobe.com (Ruby on Rails) • FindCrypt.com (Ruby on Rails) • Coinstatus (Swift 3) ✔ Bachelor in Game Architecture and Design (Engineering) • Specialized in gamification for businesses Ruby on Rails | AngularJS | Swift | Ruby | PHP | Sketch | Sass | Heroku | Cloud9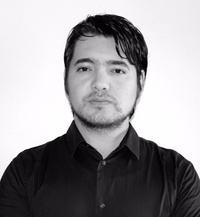 Hire Now
Freelance Operations developer in Shah Alam, Malaysia
Founder at LEVR | CTO on demand | Software Engineer
Software Engineer with entrepreneurial spirit who understands the challenges and joy of the startup journey. Self-taught person in a broad spectre of tools and techniques, totally in love building and scaling distributed systems, first hand in cloud and baremetal infrastructure, always looking to improve architectures and deliver solutions with the highest security standards. Fast delivery and results driven person. Enjoys learning and sharing his experience with peers. Always ready to help and contribute in adding values to organizations. During his professional career worked in different countries enjoying the cultural and technical challenges of each project and found in the Fintech space a way to help people offering affordable and flexible financial services relying on technology for...
Hire Now
Freelance Operations developer in Reinholds, United States
I am a web developer, database developer, and programmer. I graduated from Washington College with a BA in Computer Science with German, Information Systems, and Math minors. I am currently looking into graduate schools in Database Development. I have worked for the past two years developing websites and miscellaneous programs for Washington College GIS Lab. Now, I build add-on programs and
Hire Now
Freelance Operations developer in Glasgow, United Kingdom
A passionate lover of coding and teaching
I'm a passionate developer that enjoys debugging difficult problems and trying to shoe in some functional goodness while I'm there. I believe in software craftsmanship and delivering solid customer value. Hit me up!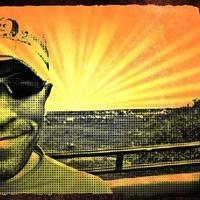 Hire Now
Freelance Operations developer in New York, United States
AngularJS/JS/OO/All around developer
As a software engineer, I bring technical innovation as well as leading mentorship for the client. I am a hands on software engineer and architect, I apply a diverse skill-set across various platforms and languages that I have gained in my career. As a developer, I set overall technical & architectura goals and drive fbest pracices and implementation as well.
Hire Now
Freelance Operations developer in Oslo, Norway
Multi-platform developer of 15+ years, experienced in team management & leadership.
Hire Now
Freelance Operations developer in Phoenix, United States
ServiceNow
James is trained and certified in applying various project methodologies (MS Project Management), Salesforce.com (ADM201). ITILv3 Foundation, RCA, OSA, Six-Sigma (green), ServiceNow Domain Separation, ServiceNow Scripting, ServiceNow System Administration, ServiceNow Implementation Specialist, and ServiceNow Certified Instructor (System Administration). James is an expert in promoting a full view of services (Road-mapping, implementation, migration, deployment, adoption and training, and post production support) that enable customers to realize measurable return from their investments and ensuring exceptional customer experiences and ongoing business value. Specialties: Full Cycle Project Management Building Training & Development Curriculum (L&D) Facilitation of ServiceNow Trai...
Are You an
Operations
Developer?
Get paid while making an impact. Become a Codementor for the next wave of makers.
Apply Now