Freelance Openstack Developers Available for Hire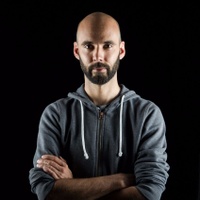 Hire Now
Freelance Openstack developer in Karlsruhe, Germany
Full Metal Ops guy with coding affinity, practising and evangelizing hate driven development.
Since I worked mainly in companies who require private clouds, the provider of choice was mostly Openstack. I know all the APIs, were writing some custom bindings and used Terraform to create complex setups spanning multiple clusters.
Hire Now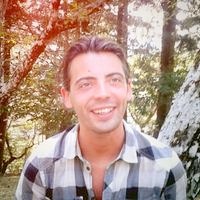 Hire Now
Freelance Openstack developer in Brussels, Belgium
Co-Founder at StarterSquad
I like observing in order to have a broad view of what is generally happening. This helps me to walk up and down the architecture or a structure of a particular flow or component without getting lost in understandable behavior. I really like investing my time in solving interesting and challenging questions. One thing that makes me particularly happy is when I'm able to help other people out. I get inspired by intensive team collaboration and cooperation, especially when discussing how to find a way to keep or improve the quality of the project. I'm a collaborative problem solver with strong analytical skills and committed to a continuous improvement process. Specialties: - Language and complexity - Optimization - Computer networking - Automation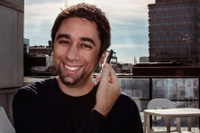 Hire Now
Freelance Openstack developer in Malmo, Sweden
Generalist with a focus on programming
Offering now basic Polymer help for beginners. Jack of all trades within IT and passionate about learning and sharing my knowledge with others. Key skills are within LAMP but have also a wealth of knowledge in areas other than just coding as you will see from my profile. Started my freelancing company in Sweden in 2007. Been interesting in programming and IT since I was 8.
Hire Now
Freelance Openstack developer in Paris, France
Cloud Architect and Analyst
Cloud Architect and Analyst
Hire Now
Freelance Openstack developer in Ashburn, United States
Hire Now
Freelance Openstack developer in Pasig, Philippines
Open Source Engineer and Advocate
Passionate about web technologies. Internet savvy since 2007, now focused on Drupal. Linux fanatic, open-source advocate, biker, traveller, and above all I'm a proud husband and father.
Hire Now
Freelance Openstack developer in Glasgow, United Kingdom
Experienced Python and full stack developer
I love all problems. I particularly love the hard problems. Do you need some help? I am ready to dive in and help you out! I do test driven development and architecture design and development.
Hire Now
Freelance Openstack developer in Bondoufle, France
Cloud Architect, DevOps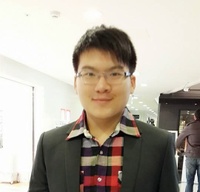 Hire Now
Freelance Openstack developer in Taichung, Taiwan
Architect of large scale cloud infrastructure
Love the breathtaking scenery viewing from the cloud. I have large enthusiasm for building and operating large scale cloud platform. Expertise in OpenStack, Ceph storage cluster, Ansible, and Docker.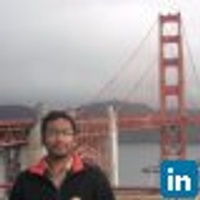 Hire Now
Freelance Openstack developer in Bengaluru, India
Python DevOps tools developer / Backend Developer
Git profile: www.github.com/naggappan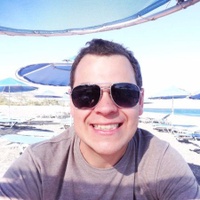 Hire Now
Freelance Openstack developer in Gdańsk, Poland
Lead DevOps Engineer
* Experienced Python Back-End Developer working in many projects for wide spectrum of companies, from startups to international corporations * Exploring now new area as Senior DevOps Engineer in BigData project * Works in designing, configuring and implementing NoSQL databases into products * As member of many startups works in different areas like hiring, team managing, product marketing and customer contact * Work as the first point of contact in cooperation with clients and partners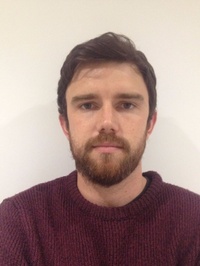 Hire Now
Freelance Openstack developer in Dublin, Ireland
Full Stack Cloud Software Engineer
I'm a Full Stack Software Engineer with strong experience designing, implementing and deploying JavaEE REST applications / services, as well as corresponding UX, primarily using single page applications (Angular). Comfortable converting customer requirements to low level software design using Entity Relationship Diagrams and Software best practices / methodologies (fan of Gang Of Four). Very quick to get up to speed in a new environment and usually a 'go to' person to help with debugging or finding solutions to difficult issues. .
Hire Now
Freelance Openstack developer in Pune, India
Full-stack software engineer
A passionate full-stack developer.
Hire Now
Freelance Openstack developer in Brasília, Brazil
Software Engineer
Experienced Java Developer and Software Architect, with problem-solving capabilities and knowledge of technology directions and trends. Have been responsible for coding, designing, building, testing and monitoring Java applications. Have strong technical background, with solid development skills in core Java fields and algorithms. Because of this, I can choose the right tool or framework for a task. Most of time I am coding back end algorithms for complex problems in different areas, like Telecom and Judiciary domains. Speaker at conferences on Java and Big Data. Technical Instructor and Professor of Java Platform.
Are You an
Openstack
Developer?
Get paid while making an impact. Become a Codementor for the next wave of makers.
Apply Now