Freelance Opencv Developers Available for Hire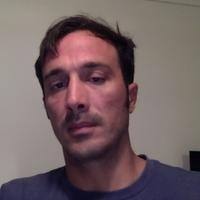 Hire Now
Freelance Opencv developer in Sydney, Australia
Software developer with experience in IoT, robotics and automation
I have used

OpenCV

during my research to analyze digital images performing feature extraction, pattern matching and object tracking.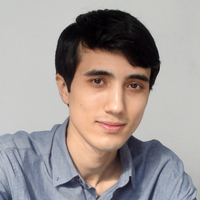 Hire Now
Freelance Opencv developer in Almaty, Kazakhstan
Software Engineer
Have worked on multiple image and video processing projects with OpenCV.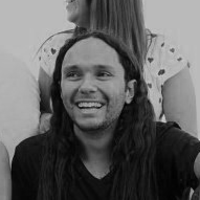 Hire Now
Freelance Opencv developer in Belo Horizonte, Brazil
Software Architect with 10+ years experience ranging from Computer Vision/GIS/Remote Sensing to full-stack Web and Mobile development.
I have worked with computer vision for many years in industrial and remote sensing scenarios, to measure parts, identify manufacturing problems, do land-cover classification, vegetation analysis, etc.
Hire Now
Freelance Opencv developer in Ithaca, United States
I worked for 2 years in college with my friends to start a company that grades paper-based multiple-choice tests in seconds via a scanner/smartphone and a Rails-based web app. The software works just fine but the schools were too bureaucratic and slow to work with, and so we shelved the idea but all got great experience.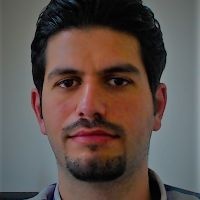 Hire Now
Freelance Opencv developer in Mersin, Turkey
Full Stack AI Engineer
Used in my daily developments process
Hire Now
Freelance Opencv developer in Delhi, India
Expert Developer, Hacker, Machine Learning enthusiast
I am a professional developer. I have expertise in wide range of technology. I can help you in building/optimizing web/desktop based applications. I'll do my best guiding you in the areas of Machine Learning, Python/.NET/C++ Development and version control systems (GIT, TFS). Ask me anything :) Still not convienced? http://amaneureka.me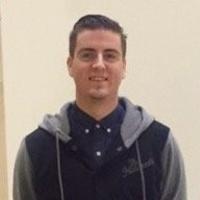 Hire Now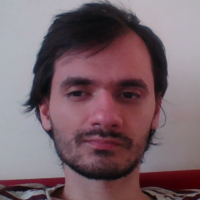 Hire Now
Freelance Opencv developer in Prague, Czechia
Developer. Technologist. Entrepreneur.
In my interactions with development partners, contractors, co-workers, I have the habit of review every single line of code I can that interacts directly with my project. As a result I read, understand, debug and fix foreign code all the time, and will be able to solve your problem and help you form a stronger understanding and intuition about improving your project. Former software engineer at Skype, currently involved in several startups in Prague, Czech Republic.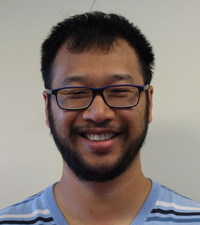 Hire Now
Freelance Opencv developer in Mississauga, Canada
PhD, former university instructor and software engineer with 20 years of software development experience in MATLAB, Python, Java, C, and C++. Image Processing and Machine Learning are part of my all-balanced diet. Students get a 33% discount!
- Ph.D. (2013) - Electrical & Computer Engineering, Ryerson University, Toronto, Ontario, Canada: http://www.ee.ryerson.ca/ - Licensed Professional Engineer (P.Eng.) - Province of Ontario, Canada: http://www.peo.on.ca - Currently a CodementorX developer: https://hire.codementor.io/ - Former Vanier Canada Graduate Scholar (2010-2013): http://www.vanier.gc.ca/en/home-accueil.html - Currently an Advanced Computer Vision Engineer at Zebra Technologies: http://www.zebra.com - Was an instructor in various Electrical & Computer Engineering courses at Ryerson University: http://www.ratemyprofessors.com/ShowRatings.jsp?tid=1558334 - Research focus: Computer Vision, Image Processing, Machine Learning, Numerical Methods and Optimization: http://scholar.google.ca/citations?user=5piX29gAAAAJ&hl=en - 20...
Hire Now
Freelance Opencv developer in Bengaluru, India
Freelancer & consultant in computer vision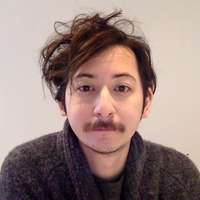 Hire Now
Freelance Opencv developer in Los Angeles, United States
Graphics Programmer and Computer Vision Researcher
I am a game developer, graphics programmer and computer vision researcher with a decade of experience in AAA and indie games. I've spent a lot of time working as an optimization specialist and fire-fighting on teams where I had little information about the problem but a short deadline. I enjoy working on games and low-powered hardware in particular but I love to help out with anything people are working on.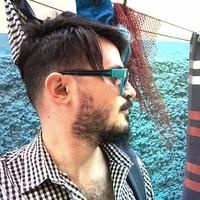 Hire Now
Freelance Opencv developer in Istanbul, Turkey
Designer, Developer, Prostetnic Captain at Brokoli Labs
Developed iOS for 8 years, developed Swift since the inception. Has 3 of the top 10 free news apps in Turkey on App Store and Google Play Store.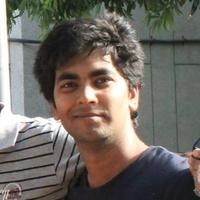 Hire Now
Freelance Opencv developer in Delhi, India
Data Scientist and Backend developer
I am Shubham Dokania, Co-founder, Greplr, A hyperlocal suggestions and search based aggregator app based on Indian market. I have experience in handling servers and creating scalabe backends. I am actively involved in Machine Learning and Artificial Intelligence related projects. you can checkout my CV at http://shubhamdokania.me/assets/cv.pdf .
Hire Now
Freelance Opencv developer in Missoula, United States
Living Life, Loving to Code
I work at the University of Montana as a Programmer Analyst. I spend most of my time there in SQL and PL/SQL, but I have been branching into UI/UX work in JavaScript. I also help maintain our ERP solution which is programmed in a Java based MVC similar to Spring or Groovy/Grails. I am also a Freelance Web Developer with extensive knowledge in HTML/CSS/JS including frameworks like jQuery, ReactJS, and Angular. I consider myself an intermediate Ruby on Rails developer and I enjoy writing solutions in this tech stack. I have also worked with Joomla, Wordpress, Drupal, and other CMS platforms as well as dabbled with several personal projects in RoR, Groovy/Grails, Django and similar Full Stack MVCs.
Hire Now
Freelance Opencv developer in Kortrijk, Belgium
Lecturer at HOWEST
>15 years of coding experience. Faculty member of HOWEST university. Also owner of a company called "Happy Banana," where I work on web projects, mobile apps & interactive installations.
Are You an
Opencv
Developer?
Get paid while making an impact. Become a Codementor for the next wave of makers.
Apply Now