Not looking for Online Developers? Find other types of developers:
View Profile
Freelance Online developer in Brookfield, United States
Experienced Freelance SEO Professional with Technical Web Development Background
I provide internet marketing and web development services to entrepreneurs, startups & investors to develop SaaS products.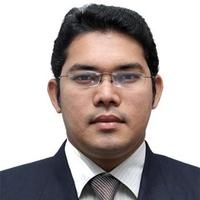 View Profile
Freelance Online developer in Kochi, India
Web and mobile app developer more than 8 Years of experience
Over eight years of experience as a web developer, working solely and as a part of a team. Strong skills in modern web and mobile technologies, Agile, SPAs (single page web applications), high scalability on cloud infrastructures like AWS, iOS and Android, Node.js, Python, RoR, PHP and NoSQL. Very much interested in consumer and enterprise applications, lean startups and big data applications.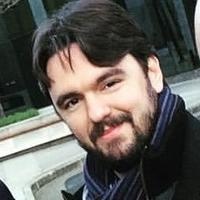 View Profile
Freelance Online developer in Sao Jose do Rio Preto, Brazil
Keep it simple :)
As a self-taught programmer, I know overheads and trade-offs very well. In other words, I am very much a performance-aware person. My ultimate goal for each project I partake in is to build robust, scalable and cost-efficient codes. With more than 15 years of experience, I catch onto business rules quickly and am able to make formative suggestions. It's a known fact that programming constantly evolves and will produces new tools. There will always be more to conquer but that is where the fun is. Solutions are easy to identify and implement when and only when meaningful conversations about clients' need and challenges take place.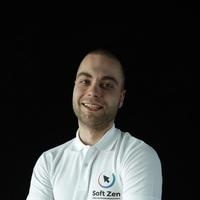 View Profile
Freelance Online developer in Sofia, Bulgaria
Co-founder & CEO @Soft Zen, Full-stack Javascript developer
I am head of operations and execution of Soft Zen, which is a highly-specialized software agency, focused on JavaScript development of custom web, mobile and desktop applications. Our cutting-edge stack of technologies and methodologies includes: • React Native for hybrid mobile applications; • ReactJS, Redux, GraphQL, NodeJS, ExpressJS, SailsJS, Meteor for web applications; • Electron for desktop applications; • Jest, Mocha, Chai, Sinon, Karma, Jasmine, Enzyme for testing applications; • Heroku, Amazon Web Services for deploying applications; • Photoshop, Sketch, InVision, Zeplin, Moqups, Balsamiq for wireframing, prototyping and designing applications. We offer full-cycle product development - from UI/UX design, through development, testing and deployment, to support and impl...
View Profile
Freelance Online developer in Târgu Mureş, Romania
Highly rated full-stack GDE expert, API/Javascript/jQuery/PHP/MySQL coach, experience in scalability. Among top users on Stackoverflow (103k reputation) and Google Developer Expert (GDE).
Full-stack engineer for over a decade(13+yrs). 3 yrs experience in

online

mentoring and consulting, I possess coaching skills that enable much more effective dialogue, lots of sessions completed, and great reviews as you can see on my profile. As a technical engineer, and head of scalable cloud applications, I've completed various projects, large scalable sites/SaaS solutions. I have over 13 years experience in APIs, PHP, SQL, MySQL, Javascript/jQuery, Scalability, Redis, Memcache, Riak, Beanstalkd, and strong DevOps skills. Yii Framework/Laravel advocate a love working with RESTful services. I am experienced in query optimizations where I had achieved great results on MySQL. Among my other abilities there is also the rapid abilities to debug or troubleshoot a particular problem. Choose ...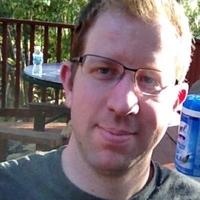 View Profile
Freelance Online developer in New Hamburg, Canada
Experienced Architect - Azure, C#, WebAPI, OAuth, .NET, Swift, Android, Java
Many new developers spend countless hours trying to figure out how to design, code, deploy and run their websites, apps and services. Save time and reach out to an experienced architect. Designed and built websites using ASP.NET MVC, APIs using WebAPI2, securing applications with OAuth tokens/OpenID Connect using IdentityServer, mobile apps in Swift and Java. Architected and deployed cloud infrastructure in Azure and devops with VSTS. VMs, Cloud Services, Blob Storage, Azure SQL, Service Bus, Web Apps and Traffic Manager, multi-datacenter high availability setups.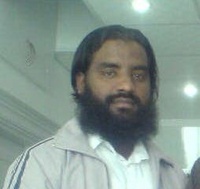 View Profile
Freelance Online developer in Lahore, Pakistan
Senior C# ASP.Net MVC AngularJS Developer | JQuery SQL Reports Guru
Over the past 13 years, I have designed, developed and managed a wide range of applications. I have provided complex solutions for top companies including The New York Times, Walmart, Beam, Live Help, Decisions, DigitalRep, Matrix Protection, Knowledge Shop. I am also highly demanding expert for reports, dashboards. Recently used skills: 1. C#, ASP .Net, ASP. Net MVC, ASP. Net Core, CSS, CSS3, HTML, HTML5, Twitter Bootstrap, WebAPI 2.0, Owin, DocX, ZenDesk, APIs, Json, twilio, SVN, TFS, GitHub, BitBucket, Trello. 2. AngularJS, Node.js, JavaScript, Jquery, TypeScript, KnockoutJS, FabricJS, ContentBuilderJS, VideoJS, PhantomJS, CasperJS, Bower, Grunt, Gulp, Jasmine, D3JS. 3. SQL Server, MongoDB, SQL Azure, AWS, Payment Gateways, Worker Roles, SQL, TSQL, MDX, SQL Cube, Stored Procedures, E...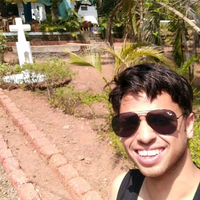 View Profile
Freelance Online developer in Bangkok, Thailand
5+ years experienced Data Scientist with 2+ experience in Machine Learning
A data scientist with a passion for solving statistical, machine learning and data engineering challenges in the field of personalized/ customer data analytics, resouce optimization/ operations research, natural language processing and computer vision. I like to develop re-usable common frameworks, models and components that address repeatable machine learning tasks and problems/data sets. I ensure end-to-end deployment of the code succesfully into the operations. Coursera and Udacity are my best friends and keep me updated with the latest developments and skill enhancements. I have worked with large data sets for many different business sectors such as Retail, E-Commerce, Healthcare, Manufacturing. Strengths: Machine Learning, Deep Learning, Product Recommendation, Sales Forecasting, Data...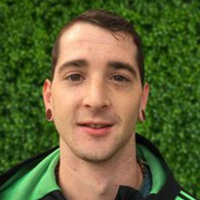 View Profile
Freelance Online developer in Burlingame, United States
Graphic designer, website developer, sales & marketing background.
Hi, I've been part of the Silicon Valley startup community since 2011 and am excited to share my skills with the CodeMentor community. Areas of expertise: - Graphic design (UX, UI, branding, promotions, decks etc) - Website development (CMS systems and integrations, blogging, content development, SEO) - Sales (B2B, SaaS, presenting) - Marketing (outbound & inbound) I'd like to help you with your project, let's get started!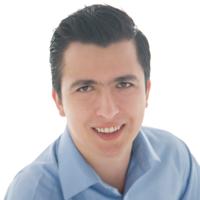 View Profile
Isaac Eduardo Krauss Moreno
Freelance Online developer in Aguascalientes, Mexico
SharePoint Consultant
I'm a SharePoint Expert (MCSE), I can fulfill roles as SharePoint Architect, Administrator and Developer. I've worked with SP 2010, SP 2013 and SP Online. I started as a web developer, working with ASP.NET, C#, JavaScript, HTML, CSS, among other languages, frameworks and technologies. Also, I'm a team leadership enthusiast, I have experience as Technical Leader and Project Manager. Follow me on: https://twitter.com/IsaacEKrauss https://www.linkedin.com/in/isaackrauss
View Profile
Freelance Online developer in Ahmedabad, India
Founder & Marketing Head - OLBUZ, a Google Adwords Partner
Over 9 years of experience in building eCommerce brand in health, automobiles, web security, yoga & Pilates, information technology, mobile, casino, finance and various other domains. Specialties: - Google adwords certified professional - Managing accounts with over $50K monthly budget - Proven track record in generating positive ROI by optimizing or creating paid & organic marketing strategies for a brand - Experience with Google Adwords, Bing Ads, Facebook ads, Linkedin, AdRoll & all popular paid marketing platforms.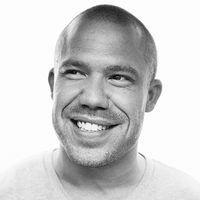 View Profile
Freelance Online developer in Miami Beach, United States
Search Marketing Strategist / SEO Expert / Full Stack Developer / CTO @ MarketKarma
I drive revenue. All other metrics pale in comparison. Be it billion dollar brands or startups, I've had the pleasure of crafting

online

strategies such that my clients achieve the type of revenue gains that garner press. I have over 20 years experience with Internet and web-based technology. My core competencies include web and application development, Amazon Marketplace optimization, affiliate marketing and organic search marketing strategy. I have worked directly on architecting

online

marketing strategies, both domestic and international, for a number of Fortune 100 brands. As founder and CIO of MarketKarma, I oversee organic search strategy for all enterprise accounts and work to create innovative solutions to assist retailers in tackling their

online

marketing challenges. Sele...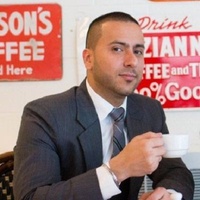 View Profile
Freelance Online developer in San Diego, United States
SharePoint/CRM Specialist (Admin/Dev) - 12+ years
Charan is a seasoned and accomplished professional with over 12 years of rich and varied experience in all phases of Software Development Life Cycle. He specializes in building solutions using CSOM, SOM and Client Side Scripting (JavaScript, JQuery, SPServices) for O365, SharePoint 2016, 2013, 2010, 2007 and Dynamics 365 - CRM, CRM 2013, CRM 2011. Charan has expertise in building and maintaining large scale SharePoint Farms from ground up. He has successfully completed SharePoint Migrations from SharePoint 2010 and SharePoint 2013, data migrations from file systems/network shares to SharePoint Intranet and RBS stores. He is highly skilled in data integration and synchronization between SharePoint and external data sources using SSIS and custom solutions. He has expertise in developing c...
View Profile
Freelance Online developer in Biberach an der Riss, Germany
Statistical Consulting
I am a data scientist with a PhD in stochastics at the University of Stuttgart. I help companies and organizations answer important business questions and gain useful insights using data analysis and data visualizations. I can help you with a range of data analysis related tasks, including: formulating appropriate questions for data analysis, data cleaning and reformatting, data acquisition via API's or SQL, predictive and clustering data modeling via machine learning, plotting and data visualization. I can work with data across a spectrum of genres (e.g. social network, public health, scientific, marketing, or mobile) and I enjoy learning about diverse domains. I will consider jobs of all sizes, as well as long term positions, if appropriate. I look forward to working with you...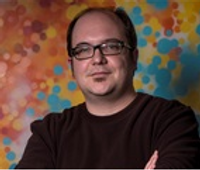 View Profile
Freelance Online developer in Toronto, Canada
LAMP Stack - Facebook Marketer - Interview Prep
Senior developer with a focus on

online

advertising, PHP development, devops, and open source database technologies. Available to assist with mentoring, freelance projects involving anything PHP related, or tied in to the Facebook Marketing API. I can also provide interview preparation services!
Are You an
Online
Developer?
Get paid while making an impact. Become a Codementor for the next wave of makers.
Apply Now