Omar Mohamed
Senior Android Engineer with Leading Experience
$30.00
For every 15 minutes
I worked in a professional context on the Android Framework since API 14/15+ (Ice Cream Sandwich, Version 4.0+), moving and adapting myself to the most varied situations, having the chance to learn and get the job done in Australia, Spain, Italy, US, Germany and in many different kinds of companies, teams and even freelancing remote: Big Consulting Companies as Reply SPA, Startups as Eversnap and TripActions, International Companies as Here.
Github repositories
PasoliniSguardiDiVita
Android Application implemented in Kotlin in a MVVM architecture that use Youtube, Google Maps and Metaio API to shows Photos, Videos, Textual and Augmented Reality content regarding the Italian Poet Pier Paolo Pasolini and the Rome Neighbourhood where he mainly lived, guiding the user in a Digital and Interactive visit of these places.
JavaAlgorithmsImplementation
Repository that contains the implementation of some advanced Algorithms in Java (Graph and Tree traversal and manipulation, Advanced Sorting and Search methods as Quicksort and Binary Search, etc.)
Average Rating
5.0
(2 ratings)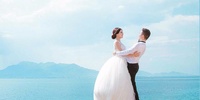 Omar helped me efficiently and quickly
I am very happly because Omar Mohamed help me , he is excellent mentor thanks a lot my problem solved ! Excellent Job of Codementor!