Not looking for Om Developers? Find other types of developers: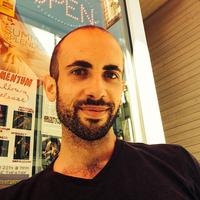 View Profile
Freelance Om developer in Vancouver, United States
Experienced full-stack engineer, functional programming aficionado, musician, & meditator
When I was 13 I brought a "Learn C++ in 21 days" book with me on a family vacation, and I've been writing code ever since. I've been pro for 8 years and have worked on a wide variety of projects, both as a freelancer and as an employee. I spent several years as an avid hobbyist game developer, and I always have at least one side project going on. I love learning new skills and finding the best way to do things, so I am constantly learning new languages, frameworks, and best practices that I hope to share with you. I also love to teach!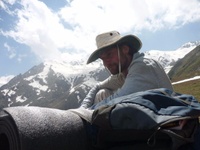 View Profile
Freelance Om developer in Montreal, Canada
Prototyping Expert
I have over seven years of experience in bringing new ideas to life, and quickly iterating to find the real value behind the idea. I've built MVPs for apps and websites, test projects for bringing in (or bringing in newer and better) machine learning to existing products, and refactored or rewritten apps whose development has stalled to bring them back up to the point where rapid development can resume.
View Profile
Freelance Om developer in Ashburn, United States
Full Stack Engineer
I love programming. I enjoy designing backend systems that are as simple as possible but no simpler, and I relish the instant feedback of coding user interfaces. I also love to help other people with their technical issues or design questions. I have worked at a very large, global company (Groupon) and a small startup (Social Native), and I have learned a great deal with such a wide range of experience. I can help with anything from backend data processing to user experience design.
View Profile
Freelance Om developer in San Francisco, United States
I work at (paren), a software consultancy that specializes in web and mobile apps with React and React Native respectively. These days I primarily work with Clojure[Script]. I have mentored at Dev Bootcamp and Hack Reactor and really enjoy teaching and helping people reach their goals.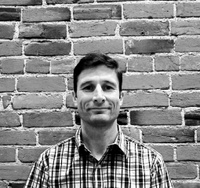 View Profile
Freelance Om developer in Chicago, United States
Senior Clojure and ClojureScript Engineer
Do you need a quick, high-quality project completing? Are you battling a technical problem in Clojure? Perhaps you want to write more Clojure, but you're not sure what the programming workflow should look like. I would be delighted to help. I'm a technical and team lead, and have been coding and teaching Clojure and ClojureScript for four years.
View Profile
Freelance Om developer in Marbella, Spain
Engineer, Entrepreneur and Thinker of solutions that work
Get support from one of the first professional full-time Clojure experts in the world – possibly THE first. I will help you to progress with your projects in Clojure, ClojureScript, Java, Jave EE (JEE / J2EE), JavaScript and Common Lisp. Want mentoring on machine learning and AI? Want to learn about functional programming, lazy sequences, transducers, multiversion concurrency control, fully persistent data structures, neural networks or bayes classifiers? I'll teach you how to do this! Backend? Frontend? I'll help you with both! Some example backend server technologies: Clojure, Java, JEE, PostgreSQL, MySQL, MSSQL, Oracle, WildFly (JBoss), Immutant, Ring, Compojure, etc. On the frontend I will support you directly in JavaScript, or do you work on your super modern single page app ...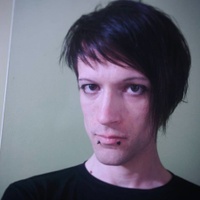 View Profile
Freelance Om developer in Vancouver, Canada
Teaching Assistant at Lighthouse Labs, Full-stack Web Developer, Consultant
I'm a full-stack web developer, software architect and generalist web consultant with 10 years of professional experience helping clients build successful products, optimize their business operations, and promote themselves online. Currently a lot of my work time goes into teaching at Lighthouse Labs, a web development bootcamp program in Vancouver, BC focused on full stack web development in Javascript and Ruby. I'm an expert in semantic and responsive web development, scalable software architecture and cloud-based integrations. I've developed successful e-commerce storefronts, effective marketing and content-driven sites, custom integrations with ERP, CRM, and voice/video communications platforms, and custom-built applications. I lead development teams, maintain complex codebases and op...
View Profile
Freelance Om developer in Cockeysville, United States
Main contributor to the Tensor Programming Blog
I have been in the business for years now. Currently, I work as a full time Freelance Programmer and am working on my startup, the tensor programming blog. I have a large pool of knowledge on many different languages and have the ability to pick up a language or framework rather quickly.
View Profile
Freelance Om developer in Ashburn, United States
Maintainer of clojure DevOps System
Michael Jerger is CEO meissa GmbH and maintainer of dda - pallet , an open source framework ConfigManagement similar to salt or ansible. Besides my passion for Java Clojer is the new one. In Clojure development is simply faster ...
Are You an
Om
Developer?
Get paid while making an impact. Become a Codementor for the next wave of makers.
Apply Now