Find a mentor

Web Programming

Mobile App Programming

Programming Languages

Data Science /Engineering

Database /Operations

Others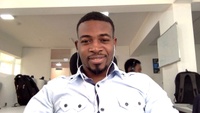 Olotin Temitope
Using Docker with Elasticsearch, Logstash, and Kibana (ELK)
Learn how to Dockerize an application built using Python/Django and the ELK stack.
[Sass] For Beginners: The Friendliest Guide About INSTALLING and USING Sass on Windows
The simplest and most detailed guide about how to install and use Sass you'll ever read!
Creating Your First Artisan Command in Lumen 5.5
Learn how to create your first Artisan command in Lumen5.5 and about models, routes, controllers, migrations, and seeders along the way.
Building a RESTful API with Lumen5.5
Learn how to build a RESTful API using Lumen 5.5, including installation, running migrations and seeders, implementing HTTP verbs, unit testing, and using Hypermedia.
Design Patterns: Decorator Pattern
Intro to the object oriented design pattern called Decorator Pattern.
2 Years as a Codementor
This is how I reached 1000 sessions on Codementor.
Trending Developer Skills, Based on my Analysis of "Ask HN: Who's Hiring?"
The most popular programming languages, databases and software development tools from "Ask HN: Who is hiring?"
How I learned Go!
An article about how I got started with the Go Programming language.
Dependency Injection Explained in Plain English
Learn more about Dependency Injections, explained in simple English
2
APIs Test Automation in 3 Easy Steps
Learn how to test, automate, and monitor your product RESTful API endpoints in very easy 3 steps.