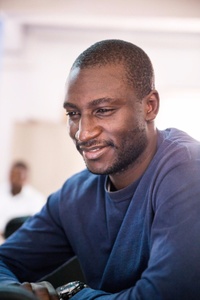 Olatunde Garuba
$15.00
For every 15 minutes
Time has made me appreciate the fact that limitations are mere products of crude imaginations and thinking, which forms my belief that "all thing are possible". Possibilities and solutions abound around us. Just think it, and realization is just a step away. Over time, Programming became an integral part of me and now reflects in the number of different languages that I've been involved in, from Microcontroller programming to Web applications softwares.
3
JavaScript
Build Node.js RESTful APIs in 10 Minutes
In this tutorial, we will learn how to create a RESTful API using Node.js.
Password Reset Using JWT
Password reset with Node and JWT
5 Steps to Authenticating Node.js with JWT
Integrate JSON Web Token authentication into your existing project in 5 short steps.
VIEW MORE POSTS
Average Rating
5.0
(8 ratings)
Great feedback and perfect attentive to details. Asked great questions! Will ask to help code and mentor again.
Great mentor....!i liked his work and dedication
Olatunde was great and extremely helpful. He was able to solve my issue in a timely manner.
Olatunde truly took the time to help me with the design of my project website, he assisted me with HTML, CSS, and Bootstrap. He helped me understand things more then an entire class I've gone through this semester. I strongly suggest him to anyone!