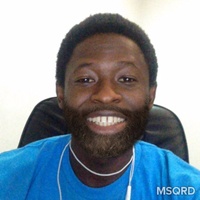 Olajide Michael
$15.00
For every 15 minutes
I have 4+ years of professional Software Development. I am a team player with a passion for innovation, disruptive technology and always welcome constant change.
West Central Africa (+01:00)
English
I use Redux as the data layer for the view (managing state) for my projects. Usually, I use React to build components that will render a piece fo data from the state.
Worked with Javascript for a long time. Understand basic concepts of Javascript and can implement best practices.
Scala is a highly expressive and flexible language. It lets library writers use highly sophisticated abstractions, so that library users can express themselves simply and intuitively. I have used scala for Apache Spark projects and Building Data Extraction and Loading piplines.
Clojure is a dynamic, general-purpose programming language, combining the approachability and interactive development of a scripting language with an efficient and robust infrastructure for multithreaded programming. I have used Clojure to build Data Extraction and Data Loading rules.
Used Angular JS in building out the front end of my companies internal tools.
Depending on the project at hand it informs which database to use (SQL vs noSql ). Usually, enterprise applications I use SQL especially when there's going to be complex queries to the database. For projects that will likely not use complex queries then I use NoSql Databases.
Node is by far one of the most amazing things that happened to javascript in this decade. I have been able to build out amazing API's and websites.