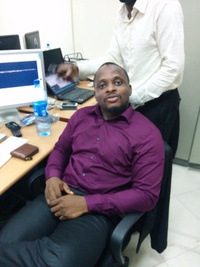 Oladapo Fagade
Full stack PHP and Java developer
I am an experienced full-stack software developer with about a decade in the field, primarily in back-end development for different types of front end e.g. Mobile and Web front-ends. I am very good and debugging and solving software challenges. My strong areas are basically Java and Php although I have some experience in other programming languages and concepts like .Net framework and Python.
PHP 7
- 9 years experience
I've had years of experience coding in PHP, I've been coding PHP since before it started having frameworks and although I prefer mostly doing server side business logics, I'm also very good coding UI logics with the help of jQuery and ajax supports. And although I prefer to use CakePhp framework when working with PHP, I can also navigate my way around most other PHP frameworks out there.
I've been writing codes in JAVA since 2006 and I've used a host of java frameworks in my time. Java is my first passion and I am very capable of archiving any software requirements that may arise using this language.