Bernard Ojengwa
Full-stack software engineer. Experienced with all stages of the software development cycle. Well-versed and multi-year experience with numerous programming languages, paradigms and processes. Udacity Reviewer.
For every 15 minutes
Senior Engineer at Metro Africa Xpress (http://tcrn.ch/1R5bX3o), a last-mile delivery startup, where I lead the implementation of the full lifecycle of our products as well as orchestrating DevOps process within the organisation. I have quickly become a highly skilled developer with the majority of my experience being backend related working with tools such as Python, PHP & Ruby, and working with AngularJS and ExpressJS on the front. In terms of databases I have experience working with both SQL and NoSQL databases, and in relations to DevOps/workflow processes I am a sound user of CI tool Jenkins and have expert experience working with version control using Git - Additionally I am familiar working with testing frameworks. Being a keen learner, I do my best to keep up with current technologies and new additions in my spare time, and I just generally like to surround myself with all things tech.
Github repositories
laptop.py
A shell script which turns your OS X laptop into an awesome fullstack web development machine using Python. Inspired by ThoughtBot's laptop for Ruby on Rails
paystack
A Paystack API wrapper in Python.
Average Rating
4.9
(20 ratings)
5 out of 5 stars ! really nice guy ! knows his stuff to a tee! would recommend
Bernard is awesome! Wonderful communicator, as well.
Bernard was really helpful in resolving a Heroku DNS issue. Super knowledgeable about system ops.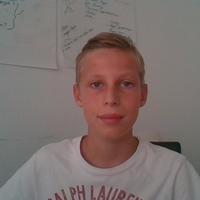 Very helpfull mentor, He took the time to explain everything he did. A very talented man indeed with some amazing PHP, python, HTML and many more!
very friendly guy. I recommend.
Bernard was very helpful and patient. He helped me solve the problem in the best way possible, explaining to me everything he was doing. Great mentor :)
He was patient and helped me solve my problem, even though I had a Node.js server on my device that I needed to run through my end.
VIEW MORE REVIEWS