Freelance Office Developers Available for Hire
Hire Now
Freelance Office developer in Redmond, United States
Software Engineer, Geek Guru, Full Stack Developer
I love learn and share my knowledge. I have had to develop software since 15 years ago for work and fun. I contribute in open source & non-profit organizations. Always expanding my skills.
Hire Now
Freelance Office developer in Tewksbury, United States
Google Docs & Microsoft Office Guru (Access, Excel, Outlook, Powerpoint, Publisher, Word, VBA, SQL DOS)
I am a Mircosoft

Office

power user. I make Mircosoft

office

do just about anything using custom scripting. Microsoft Access and Excel are my favorite, but I know all the products very well. I can automate just about anything, and use Mircosoft

office

to do it. Anything you are stuck on, I can teach you through phone or remote screen sharing so you get to learn what I do, and how I do it. I'm also very skilled in Google Docs (Doc, Sheet, Slides, Drawing) and can do advanced things for you. (or if I don't know, I can at least tell you what to look for...no charge!) Feel free to asks me questions, I'm here to help you learn more. I'm U.S, Based in Massachusetts. Looking forward to helping you!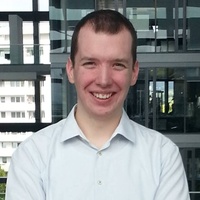 Hire Now
Freelance Office developer in Frankfurt am Main, Germany
Java software developer, certified Vaadin 7 and Vaadin 8 developer
Primarily focused on Java SE software development, I also have experience in web development and server technologies. I am always happy to take on a challenge. Certified Vaadin 7 and Vaadin 8 developer.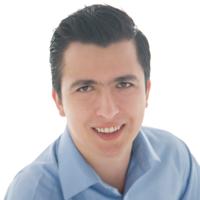 Hire Now
Freelance Office developer in Aguascalientes, Mexico
SharePoint Consultant
I'm a SharePoint Expert (MCSE), I can fulfill roles as SharePoint Architect, Administrator and Developer. I've worked with SP 2010, SP 2013 and SP Online. I started as a web developer, working with ASP.NET, C#, JavaScript, HTML, CSS, among other languages, frameworks and technologies. Also, I'm a team leadership enthusiast, I have experience as Technical Leader and Project Manager. Follow me on: https://twitter.com/IsaacEKrauss https://www.linkedin.com/in/isaackrauss
Hire Now
Freelance Office developer in Vantaa, Finland
Full stack developer with a focus on Office 365.
Specializing in

Office

365 APIs, SharePoint and Microsoft Azure. Introduction: Started as a Fortran/C engineer on a supercomputer for scientific computing Entered the web programming world with focus on LAMP stack Switched to Microsoft platform (.NET) with focus on ASP.NET, Enterprise application integration And finally my current position is architecture and development of business solutions using Microsoft technologies.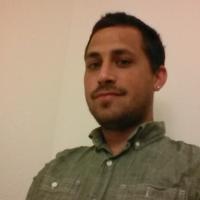 Hire Now
Freelance Office developer in Las Vegas, United States
Expert Videogame Programmer
*** I am happy to answer questions in the chat for free/tips. I can usually help out in a session durring daytime hours PST or take on Freelance work anytime. *** I have been programming for over 23 years and for over 18 years professionally. Most of my experience is in the video game industry. Ive shipped titles on most of the major consoles since the PS2 era. I consider myself to be an expert with C/C++ as well as C# and .NET. I am very familiar with most types of technologies used in software solutions ranging from simple web clients all the way to complex multi process server systems.
Hire Now
Freelance Office developer in Carmichael, United States
.Net developer with over 10 years programming experience.
I've been working professionally as a Software Engineer for the last few years and prior to that I completed a Ph.D. and masters in Computer Science from the University of Bristol in England. In my current role I'm a Software Engineer and project manager working on R&D projects for an engineering and manufacturing firm in San Diego. I have experience mentoring students learning programming and, while a graduate student, I assisted teaching several university level classes.
Hire Now
Freelance Office developer in Brooklyn, United States
Freelance Web Engineer
I love writing code! I feel lucky that it's my job. I want to help you wherever you're at in your coding journey. Learning the basics? Let's break it down! Stuck on a roadblock? Let's work through it! Want to take it to the next level? Put on your seatbelt.
Hire Now
Freelance Office developer in Ashburn, United States
Experienced Software Development Manager | Project Manager | Game Producer | Director Technology
Many years of hands on technical work and software team management, followed by some years of running a more end to end business. I've done a lot of building teams to get them much more organized and operational.
Hire Now
Teleflora Web Analyst and Microsoft MVP
Hi I'm Shawn, a Teleflora.com business analyst, Microsoft MVP, and C.O. to more than 11 million pixels. I workout, chase storms, and write at http://cmdrkeene.com . I ♥ UX, I believe in the best possible user experiences. I probably know more about Windows than is healthy. I also dabble in side projects, mostly light web or app development and I try nearly every beta or new technology that shows up, and have plenty of nerdy opinions about them to bore others. I listen to tech podcasts, digest nerdy blogs, and have even been known to read MSDN or TechNet publications for entertainment alone. When I'm not indulging my nerdy tendencies, I am working out (beastmode!), riding my motorcycle, enjoying the outdoors (disc golf has been choice lately), or playing video games (CmdrKeene on Xbo...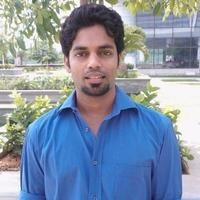 Hire Now
Freelance Office developer in Bengaluru, India
Advisory System Analyst - Technical Lead Tableau at IBM
Hi, I am Chandra Narayana; I am a DWBI professional working with the IBM. I specialize in architecting dashboard solutions using Tableau. I have 8+ years of experience working on EIM technologies of which more than 5 years of experience focus on designing and developing dashboards using Tableau. I also have experience in designing EIM solutions for Banking, Insurance Telecommunication & Market research domains. As part of my experience, I have shouldered responsibilities ranging from gathering the requirements, proposing dashboard designs, implementing the designs and further educating the users to use the dashboard.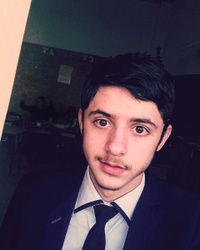 Hire Now
Freelance Office developer in Gura Humorului, Romania
Romanian Web Developer with 4 years of experience in Frontend Webdesign and PHP Backend
I'm a young web developer that likes to help other people in this domain. I've been working in Windows & Ms

Office

for 5-6 years. 4 years ago I've started working in web design & development using languages like: html, css, js(jquery, nodejs), SQL, PHP(OOP&MVC) and also developed plugins for WordPress.
Hire Now
Freelance Office developer in Bayonne, United States
I am an experienced IT Solution Architect, Database Expert, eCommerce and retails professional with 10+ years of experience
I am an expert in every functional element of e-commerce and retail business operations and management. My extensive knowledge of data management and process automation saved thousands of hours of labor and reduced operational costs up to 90%. As a former business owner, I have a unique understanding of the needs and challenges executives face daily. I hold an MBA degree and have 25+ years of hands-on experience in B2B / B2C retail and e-commerce.
Hire Now
Freelance Office developer in Lagos, Nigeria
Full-stack web/mobile developer. Machine Learning enthusiast.
Experience programming in different languages, making applications for web, mobile and desktop. I have worked in startups as well as established companies, and use a combination of Javascript (JQuery/Angular/React), ABAP, Node, Ionic, Python and PHP. I believe in sharing knowledge with others, and like helping people solve their problems Additionally, I am a functional SAP PS/BI Consultant and Machine Learning enthusiast.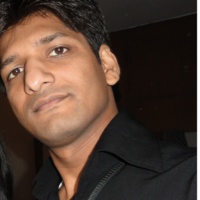 Hire Now
Freelance Office developer in Ultimo, Australia
IT professional with 9+ years of experience and C++ expertise
I an an IT professional with over 8 years of experience. My primary skills are C++ programming and database/SQL Teaching is my passion and I love it. I ensure the subject matter and its understanding is passed onto the student.
Are You an
Office
Developer?
Get paid while making an impact. Become a Codementor for the next wave of makers.
Apply Now