Not looking for Office 365 Developers? Find other types of developers: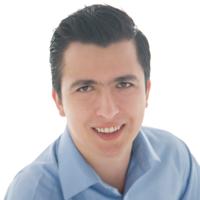 View Profile
Isaac Eduardo Krauss Moreno
Freelance Office 365 developer in Aguascalientes, Mexico
SharePoint Consultant
Microsoft Certified Solutions Associate: Office 365 Solutions development. Sites support. Branding. Training for users, developers and administrators.
View Profile
Freelance Office 365 developer in Vantaa, Finland
Full stack developer with a focus on Office 365.
Specializing in

Office 365

APIs. Some open source projects I'm working on: 1)

Office 365

REST client for PHP 2) SharePoint Client Object Model (CSOM) API for Node.js 3) SharePoint Online REST client for Python I'm one of the top Office365 & SharePoint answerers on StackOverflow. I have over 18,000 reputation on the site
View Profile
Sergio Antonio Marquez De Silva
Freelance Office 365 developer in Issaquah, United States
Software Engineer, Geek Guru, Full Stack Developer
I love learn and share my knowledge. I have had to develop software since 15 years ago for work and fun. I contribute in open source & non-profit organizations. Always expanding my skills.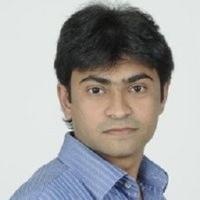 View Profile
Freelance Office 365 developer in Houston, United States
SharePoint & .Net Consultant
• Over 8+ years of experience in Technology space with primary technology focus area as SharePoint (2013, 2010, 2007) Application Development and various Microsoft Technologies. Adept in both development and consulting in order to design and deliver large and complex. • 8+ years of experience in designing and developing various applications using SharePoint,

Office 365

and .Net. • Strong experience in Client side development and building rich apps in

Office 365

and SharePoint using jQuery, Knockout, MVC and Entity Framework. • Vast experience on solution design, implementation and product customization on different versions of Microsoft SharePoint Products • Respond to RFP and estimation at levels like Ballpark and detailed backlog. • Worked on Server Object Model/ Client Object Model/RE...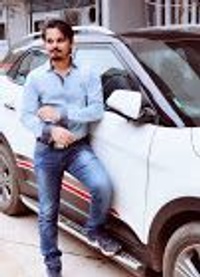 View Profile
Freelance Office 365 developer in Thane, India
Team Lead - Powershell Scripting
I have been working as a core powershell developer throughout my career. I like every new challenge thrown at me to develop a product out of someone imagination.
View Profile
Muhammad Obaidullah Ather
Freelance Office 365 developer in Karachi, Pakistan
Passionate developer with 6 years of experience mostly with Microsoft
I'm software developer currently working as SharePoint/Office365 developer at InfoStrata Solutions. I'm experienced in developing enterprise level web based applications like www.smarthcm.com.I'm also experienced in non Microsoft technologies like PHP and Java.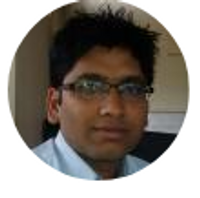 View Profile
Freelance Office 365 developer in Kathmandu, Nepal
Software Engineer(R&D) in upwork
I have 6 years of experience and complete more than 100 jobs including both web, eCommerce integration ,SharePoint Online and SharePoint,Word, Excel and PowerPoint plugin/Extension (VSTO& COM) and Desktop Application development. I will be happy to craft a state of the art product for you using the following techs: C#,Visual Studio, GIT, Redemption, Addin-express,ShareFile ,Google Integration ,Webservice and REST API. I am familiar with many others. ► WEB & Desktop Applications I have wide knowledge of many modern technologies in web development stack -- from low-level back End development (MySQL, MSSQL, SQLite and SQLCe) to server-side programming (ASP.NET,C#,JAVA,MVC 5 ) to client-side programming (Jquery and boostrap).I could solve the programming task of any complexity for you. I pr...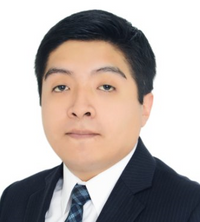 View Profile
Victor Hugo Villar Valladares
Freelance Office 365 developer in Lima, Peru
Cloud Solutions Consultant, Microsoft Certified Trainer
Systems Engineer. Certificated in Business Intelligence, Cloud Computing, Information Security, ITIL and IT Infrastructure. Experienced in areas of Web/Mobile Development, Financial Information, IT Infrastructure Consulting and Cloud Computing Consulting. Primarily use Microsoft stack (Asp.net, C#, SQL Server, Microsoft Azure, etc.) and specialize in architecting and developing of complex systems. I'm also have knowledge in Android Development and Unity.
View Profile
Freelance Office 365 developer in Monza, Italy
IT Architect, Entrepreneur & developer
Entrepreneur, Cloud Solutions Architect, IT Project Manager, within more than 15+ years of experiences, directly engaged with a world class company like Microsoft, Ferrari, ENI, Unicredit and FCA. From beginning of my career (September of 2000) I've worked on IT, from Help Desk to became Cloud Architect and business owner, thanks of my experience in Ferrari and Microsoft. I always grow my hands-on experience on IT, I've participate in big infrastructure project, not only on Microsoft stacks, with responsibility for budget and for team, I deliver always for top class company in different world regions (Europe, Middle-East, Far-East). In the last year, I add Project Management certifications and developer (node.js, iOS) knowledge to help better my customers on DEVOPS methodology approach. On...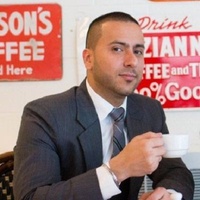 View Profile
Freelance Office 365 developer in San Diego, United States
SharePoint/CRM Specialist (Admin/Dev) - 12+ years
Charan is a seasoned and accomplished professional with over 12 years of rich and varied experience in all phases of Software Development Life Cycle. He specializes in building solutions using CSOM, SOM and Client Side Scripting (JavaScript, JQuery, SPServices) for O365, SharePoint 2016, 2013, 2010, 2007 and Dynamics 365 - CRM, CRM 2013, CRM 2011. Charan has expertise in building and maintaining large scale SharePoint Farms from ground up. He has successfully completed SharePoint Migrations from SharePoint 2010 and SharePoint 2013, data migrations from file systems/network shares to SharePoint Intranet and RBS stores. He is highly skilled in data integration and synchronization between SharePoint and external data sources using SSIS and custom solutions. He has expertise in developing c...
View Profile
Freelance Office 365 developer in Dhaka, Bangladesh
Software Engineer | SharePoint Developer | Microsoft MVP | Technical Writer
2016 Microsoft MVP Currently, I am devoted to provide technical and development support to the SharePoint clients and also working on NodeJs and AngularJs. Recently, I have finished ROBI Intranet portal (SharePoint 2010) and IFIC bank Intranet portal (SharePoint 2013). By this time, I am experienced with site administration, workflow, timer job, event receiver, custom web part (farm & sandbox both), SharePoint App, branding, C#, ASP.NET, SignalR, AngularJs, MS SQL, Oracle 11g R2, Windows Phone and Firefox OS. I also performed SharePoint-2013 setup for development purpose and troubleshooting. I have fallen in love with many technologies but never got married to any of them. I am evolving myself as full stack developer. I always like to share knowledge as much as to gather from you. My top...
Are You an
Office 365
Developer?
Get paid while making an impact. Become a Codementor for the next wave of makers.
Apply Now