Freelance Objects Developers Available for Hire
Hire Now
Freelance Objects developer in Ashburn, United States
Business Intelligence Professional
Highly motivated Business Intelligence professional with expertise in data visualization, data analytics and data modeling. I have been working on Business Intelligence area since more than 6 years and completed projects for various industries from FInance, Media, Pharma, Consultancy, Stock Market, Insurance and Banking etc. I would more than happy to mentor / freelancing on other project with my expertise skills. I have alwas belived in creating great projects for any client and provide them great expert service to client so further collaboration can go on long term.
Hire Now
Freelance Objects developer in Dallas, United States
Got a Question? Maybe I Can Help.
I didn't have a background in code (yes in nerdiness though), so my path is fairly unique, and I'd like to help out people who might be in a similar place to where I was: completely fresh to programming but completely taken by it and wanting to build something awesome ASAP. In a perfect world, I'd like very much to be available for project-specific questions or a quick runthrough of app logic. I don't see myself as someone who's reached the mountaintop and can help others get there, just someone who's run through a good bit of trial and error and can help new or early programmers move past that in whatever in particular they're trying to accomplish. And I'd like to do that. I'm not a master by any means, but I've had some great experience working with a lot of backend server stuff mixe...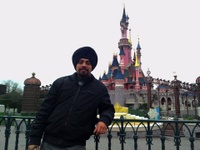 Hire Now
Freelance Objects developer in Panchkula, India
- Business Intelligence professional with over 9 years of experience and expertise in various BI tools such as SAP HANA, SAP BODS, Informatica, SAP Design Studio among others. - Extensive experience of working in native SAP HANA reporting projects. - Exposure of working at client offices (onshore) in UK, Germany and France. Also, experience of working with clients from all over the globe some of which include Airbus(France and Germany), Nationwide Building Society(UK), McKesson Corporation(US), Kraft Foods (US), PepsiCo(US).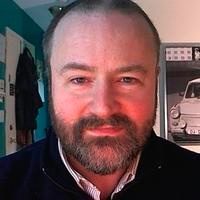 Hire Now
Freelance Objects developer in Pepperell, United States
full-stack Python & JavaScript ● IT architect & strategist ● DevOps ● smokejumper
• Expert full-stack Python & JavaScript developer • Full DevOps: project architecture to production deployment at scale • Outstanding trouble-shooter and "OMG! Everything is on fire! HALP!!" first responder • Strong web app, data structures, data science, and visualization skills • Enjoy complex integration and automation challenges • Love mentoring. Half-price rate ($60/hr) for all genuine students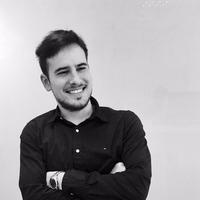 Hire Now
Freelance Objects developer in Londrina, Brazil
Lover of great design, venturing in startups and trying to build a better world with smiles =)
My first passion is startups followed by UI and UX. Startups is a great way to achieve your dream faster and easier, so I really encourage you to join this community. I am here to help you with the first steps. I help people built their dream in great iOS app design and code. Also, I am a huge fan of design patterns and object oriented programming, so better than coding is coding with pattern. As Jackson Brown one day said "The best preparation for tomorrow is doing your best today.", so make yourself better today to be ready tomorrow, I'm here to help you.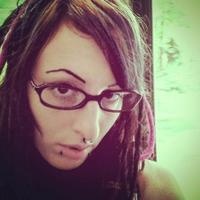 Hire Now
Freelance Objects developer in Vancouver, Canada
[ professional dev mentor, UX/UI enthusiast, full-stack developer ]
Greetings! I work as a professional mentor as a web dev bootcamp in Vancouver, BC called Lighthouse Labs, where I teach students about programming, web development, problem solving, UX/UI and anything else they need help with, one-on-one, in groups, and remotely. I also conduct practice tech interviews with the students - ensuring they are prepared for the kind of questions and format they might expect from a real tech interview, perform code and UX/UI reviews, evaluate projects and actively contribute to the curriculum. I've received praise from students, instructors, administrative staff and fellow mentors for my friendly and helpful demeanour, patience with students of all levels, ability to break concepts down to a level as basic as an individual student needs, tendency to commiserate ...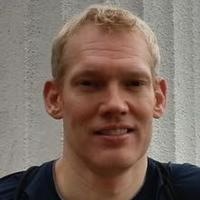 Hire Now
Freelance Objects developer in Toronto, Canada
Full-stack Developer in Ruby on Rails and React
I developed apps in Ruby on Rails, React and React Native for a startup. I am mentoring in same technologies. I've built a REST API in Ruby on Rails from scratch. I'm familiar with the gems Pundit (authorization), Devise/Omniauth (authentication), Active-Model Serializer, Rack-Cors, Paperclip (image on AWS), Braintree (payment provider) and others. I've web apps with React using Flux, Redux and ES6. I have contributed to Redux and held talks about Redux with React. I've more than +20 years experience in general software development and software project management.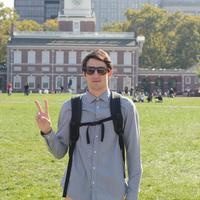 Hire Now
Freelance Objects developer in Brighton, United States
HTML5/CSS3 expert; 5+ years professional experience
I am a Boston based full stack developer with a focus on brand building and web applications. Coming from a strong background of graphic design, video and motion graphics, I have since positioned myself in the web world writing code in both the front and back end. I thrive on learning new techniques, standards and trends in the rapidly evolving web community - allowing myself to keep clients on the cutting edge.
Hire Now
Freelance Objects developer in Ashburn, United States
President/Founder at Code Corps
GitHub Repository: http://github.com/jacobheater I am an engaging individual with a strong passion for software architecture. I have excellent interpersonal skills, and communicate well in both oral and written forms. I am a natural leader and have experience in leading a team of developers, client presentations, meetings, and exhibit good leadership characteristics. I have software architecture experience in small and enterprise level applications, and am highly experienced in the SDLC process. I enjoy working in a team setting, in fast-paced environments and leading a team to success. I believe that writing high-quality code is a must, not a nice-to-have, and I enjoy mentoring developers and learning from other people. I am highly skilled in multiple programming languages and platfor...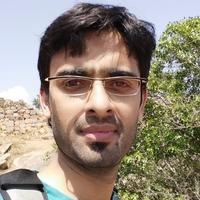 Hire Now
Freelance Objects developer in Ashburn, United States
Data Engineer
Expert in - C, Python, C++, Linux programming, Shell script. Data engineer since 2015.
Hire Now
Hire Now
Freelance Objects developer in Fort Lauderdale, United States
Need help with your web project? Let me take care of it for you!
I'm a software engineer with 9 years of experience. Strongest in HTML, CSS, JS, jQuery, PHP and MySQL. Can help you out with Joomla and WordPress too. I'm familiar with some unix configurations and possess mid-level knowledge of linux servers.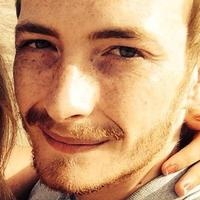 Hire Now
Freelance Objects developer in Southall, United Kingdom
Senior Web developer, young, patient and here to help!
I am a full-time full stack web developer working with Microsoft technologies. I have a degree in computing science from the University of East Anglia and enjoy helping to expand my own and others skill sets by example and team work. I have been working in this field for over 4 years commercially, 5 years under study and several years as a hobby beforehand, totalling over 10 years experience.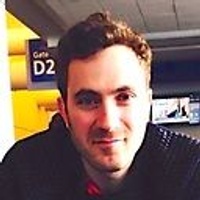 Hire Now
Freelance Objects developer in Los Angeles, United States
Love teaching as much as learning. No such thing as a bad question.
Lead client-side architecture for a SAAS company in ad-tech. Current stack: React, Redux and Typescript and PHP 7 (JSON only) API; Legacy stack: Angular 1.5+ (built with Grunt) and a PHP (JSON only) API. In my free time, I dabble in other languages like Scheme - next up will likely be C or Go.
Hire Now
Freelance Objects developer in Vero Beach, United States
I am a Computer Software Application Architect for a large corporation in Miami. I've been working as a programmer/analyst since 1998 doing web development and Java development. So, I know my stuff. I have tutored friends who were taking Computer Science classes at Florida International University (FIU) and University of Miami (UM). I enjoy learning and sharing/teaching what I have learned and have mastered over the years. I go BEYOND what is taught in school and into the realm of practicality. My hobbies and interests are wide ranging: - Working towards obtaining my private pilot (flying) certificate. - I am a member of the Civil Air Patrol which is the US Air Force (USAF) auxiliary unit whose mission is to educate the public and its members on aeronautical topics, to t...
Are You an
Objects
Developer?
Get paid while making an impact. Become a Codementor for the next wave of makers.
Apply Now