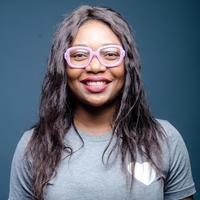 Obioma Ofoamalu
Aspiring Software Architect, Problem solver, Android developer who loves taking on challenging tasks.
$15.00
For every 15 minutes
I spend my time providing technical solutions and advice within my team whilst building innovative android apps. I write and organize content/materials to help tech newbies get started with app development explaining key concepts and terminologies. I also contribute to open source projects occasionally. If you'd like to schedule a time to chat on Codementor, you can book me here:
Worked in a team to deliver cutting-edge Android SDK to enable game developers increase in-app purchases through social good. I have also worked alongside great minds to deliver a fast-paced messaging application for android leveraging Google GCM service.
During my time working on various apps, ensuring that no regressions are experienced when adding new features were a priority. To achieve this, I leveraged several Continuous Integration tools and processes, TDD/BDD, creating several build variants for testing and automating deployment process.