Freelance Oauth2 Developers Available for Hire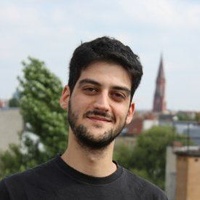 Hire Now
Freelance Oauth2 developer in Munich, Germany
Backend engineer with several years of experience. Currently leading a team in Berlin.
I've set up an

OAuth2

server using spring and extended the main library to be able to use other grant types such as external

OAuth2

providers or even token based authentication.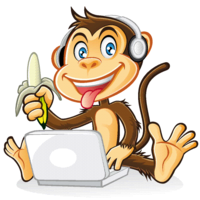 Hire Now
Freelance Oauth2 developer in Baltimore, United States
API, Nodejs, Javascript, developer portal
Build a developer portal for 3rd party developers powered by

OAuth2

framework. Familiar with the loopback API and OAuth module.
Hire Now
Freelance Oauth2 developer in Tokyo, Japan
Full Stack Web Developer with Ruby on Rails
I have read the whole OAuth 2 Spec and implemented an API server that is integrated with doorkeeper (a Ruby library). I can teach you the core ideas of OAuth 2 and debug your OAuth 2 server / client.
Hire Now
Freelance Oauth2 developer in Berlin, Germany
Senior Web Developer
I do consulting and web development. I've worn many hats but these days I tend to help startups and coach junior programmers.
Hire Now
Freelance Oauth2 developer in North Bergen, United States
Senior Web Developer, Application Architect, 15+ years experience
From 2011 through 2012 I followed the OAuth 2.0 working group with high anticipation as it developed the specification. During that time I developed an REST API that was secured with OAuth 2.0 following the spec's 18th draft, the latest available at the time. OAuth 2.0 is much easier to implement than its predecessor OAuth 1.0, although the first one is arguably a more secure authentication mechanism thanks to its request signing features.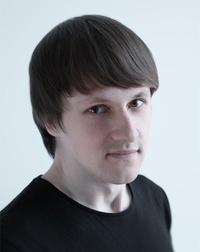 Hire Now
Freelance Oauth2 developer in Kaunas, Republic of Lithuania
Hire Now
Freelance Oauth2 developer in Rio de Janeiro, Brazil
Rails Developer. Microsoft Excel & VBA specialist.
Industrial Engineer. Web Developer. Relevant financial background. Flavio is prepared to become an immediate contributor on tasks concerning the development and deployment of Ruby on Rails applications (both front and backend), querying databases, and managing work with git. Based on previous experience, further qualifications he can offer are mostly related to Finance, Analytics, and Process Automation.
Hire Now
Freelance Oauth2 developer in London, United Kingdom
Software Engineer | Data Enthusiast
I'm a software engineer based in London. I have over 7 years experience coding. I have a first in Computer Science and have worked with the British government, IBM and the leading financial data provider (Bloomberg L.P.) . I'm now doing some freelance work now alongside my work in the fintech space.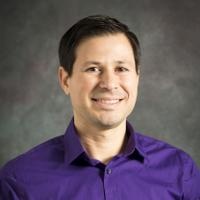 Hire Now
Freelance Oauth2 developer in Athens, United States
SAML and SSO Integration Expert
I am a SAML and SSO integration expert with over ten years of experience. I am comfortable providing mentorship in any programming language or framework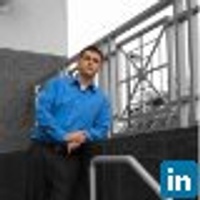 Hire Now
Freelance Oauth2 developer in Orlando, United States
Full Stack Engineer
I have worked in the Web Development & Design industry officially for over 6 years now. Proud to have worked on numerous fortune 500 companies, and other well known brands. I mainly work on DevOps stacks, back-end code, as well as front-end. I do it all.
Hire Now
Freelance Oauth2 developer in Gaithersburg, United States
Senior iOS and Backend Developer
I am a Web Developer with expertise in Django, Rails and many more technologies. I love challenging projects and learning new things. Last year, I was the Lead Developer for a realtime Django project with Pythonic implementations of socket.io, postgresql, and angular.js. I am currently working as a Full Stack Ruby Developer at Ginza Markets Inc. Our main product is an innovative SEO and SEM application. www.ginzametrics.com I also have experience with other tools like fabric, capistrano, chef and all system administration tasks.
Hire Now
Freelance Oauth2 developer in Toronto, Canada
Ruby/Rails/JavaScript developer
I am a full-stack web developer, building web applications using Ruby/Rails/JavaScript. With over 15 years of professional experience writing software, I am a big fan of Agile environments, specifically in startup ventures where competence, motivation and flexibility are the norms.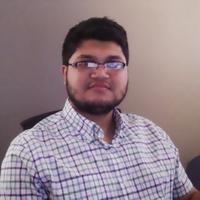 Hire Now
Freelance Oauth2 developer in Scarborough, Canada
Top Ruby on Rails Mentor of January - December, 2017 & January - April 2018 (16 months in a row!) at Codementor | Experienced (9+ years) and friendly Ruby on Rails Developer/Mentor (with passion for helping others learn) | 1055+ Sessions
I am the Top Ruby on Rails Mentor of January, February, March, April, May, June, July, August, September, October, November, December 2017 & January, February, March, and April 2018 (16 months in a row!) at Codementor with 1,055+ sessions. https://www.codementor.io/ruby-on-rails-experts I am a Senior Software Engineer from Toronto, currently working as a Ruby on Rails Developer at theScore Inc. I am passionate about helping and mentoring people, especially who are new to the web development and the programming world. I am specialized in explaining core concepts of Ruby and Rails along with the best practices. I focus on the learning experience of my students and make sure they get exactly what they want. I have excellent academic track records (Bachelor of Science in Computer Science and ...
Hire Now
Freelance Oauth2 developer in Burnaby, Canada
Full Stack Developer, C#, MVC, Azure, SQL, Backbone.js, Marionette.js
I am an experienced full stack developer with about 7 years of developing resilient web services and responsive user interfaces using the latest technologies. I have a passion for building software applications that are fault-tolerant and easy to maintain. I am a huge fan of Microservices, DDD, TDD and SOLID Principles.
Hire Now
Freelance Oauth2 developer in Noumea, New Caledonia
Full stack web engineer
Not only am I addicted to the web and new technology , but I also possess a large array of experience and skills in everything from web development to web design to even software development. My professional and personal projects have really helped me to improve my skills. With technologies developing and always improving, my knowledge is growing larger by the day. Passionate and serious about my work, I always give 100%. I like sharing my knowledge and learning from others. I have great motivation and I like challenges.
Are You an
Oauth2
Developer?
Get paid while making an impact. Become a Codementor for the next wave of makers.
Apply Now