Not looking for Oauth2 Developers? Find other types of developers: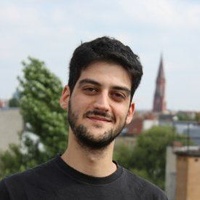 View Profile
Freelance Oauth2 developer in Munich, Germany
Backend engineer with several years of experience. Currently leading a team in Berlin.
I've set up an

OAuth2

server using spring and extended the main library to be able to use other grant types such as external

OAuth2

providers or even token based authentication.
View Profile
Freelance Oauth2 developer in Atlanta, United States
Senior Web Developer, Application Architect, 15+ years experience
From 2011 through 2012 I followed the OAuth 2.0 working group with high anticipation as it developed the specification. During that time I developed an REST API that was secured with OAuth 2.0 following the spec's 18th draft, the latest available at the time. OAuth 2.0 is much easier to implement than its predecessor OAuth 1.0, although the first one is arguably a more secure authentication mechanism thanks to its request signing features.
View Profile
Freelance Oauth2 developer in Tokyo, Japan
Full Stack Web Developer with Ruby on Rails
I have read the whole OAuth 2 Spec and implemented an API server that is integrated with doorkeeper (a Ruby library). I can teach you the core ideas of OAuth 2 and debug your OAuth 2 server / client.
View Profile
Freelance Oauth2 developer in Berlin, Germany
Coach at Code Branch
Co-founder of Code Branch, where we coach students and entrepreneurs.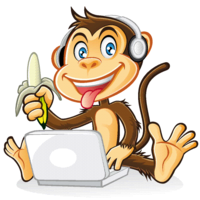 View Profile
Freelance Oauth2 developer in Baltimore, United States
API, Nodejs, Javascript, developer portal
Build a developer portal for 3rd party developers powered by

OAuth2

framework. Familiar with the loopback API and OAuth module.
View Profile
Freelance Oauth2 developer in Belgrade, Serbia
Senior software developer
Senior developer programming for the Web environment. Building rich web apps in Python (Flask, Django) and modern "single-page" apps connected to backend APIs and microservices. Skillful at JavaScript, HTML5 and CSS. Many years of PHP experience working with popular frameworks. Solid knowledge of relational databases, data structures and algorithms. Interested in encryption, authentication and digital signatures. https://devbase.net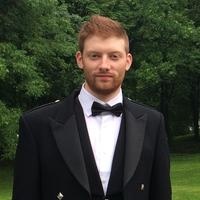 View Profile
Freelance Oauth2 developer in Caracas, Venezuela
CTO at Draft AI | #1 CodeMentor for Python, JS, Node, React for now - still working on the others ;)
I'm a Scotsman living in London. I have over 10 years experience coding. I have a first in Computer Science, worked at one of the top cyber security consultancies and am doing some freelance work alongside my startup. Feel free to schedule a session with me: https://calendly.com/martindavidfoley1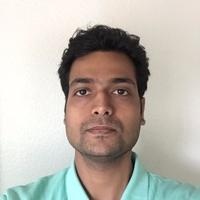 View Profile
Freelance Oauth2 developer in Jaipur, India
Consultant | Technical Speaker | Startup Founder | Full Stack Developer | Chatbots | AI | Machine Learning | JavaScript | jQuery | NodeJS | AngularJS | MongoDB | MeteorJS | ElasticSearch | Firebase | Android | Ionic | Mocha | Digitalocean | MySQL
** Full Time Consultant, Entrepreneur, Developer. ** ** One Minute Quick Video Intro : https://www.youtube.com/watch?v=ylxt9a-izOw ** Most Searched for Consultant For Chatbots and Voice enabled Apps** ** Have Build Products for Startups and Large Enterprises. ** ** Consult Startups with their Product. ** ** You will not be Charged if i am not able to Resolve your Issue.** **Go Ahead and Schedule a Session with me, I would love to talk to you ! :-) **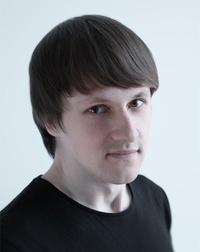 View Profile
View Profile
Freelance Oauth2 developer in Gaza, Palestine
Web Developer, 15+ years experience
Meeting customer needs is the key to successful software projects. I am an experienced full-stack web developer with MSc Software Engineering. I have 13+ years of in-depth development experience in which I have worked on developing many successful websites. As part of these projects, I have worked as team leader while in many worked directly with customers to ensure satisfaction. I am proficient in many of latest front/back end technologies including HTML5, CSS3, Bootstrap, JavaScript, TypeScript, AngularJS, ASP.NET Core/MVC/Web API, WordPress, Git, Visual Studio Online, SQL Server and NoSQL. Looking for satisfaction, quality and implementing your great ideas into a working and usable software. Look no more, you have found the right professional. Just contact me to discuss and implement...
View Profile
Freelance Oauth2 developer in Johannesburg, South Africa
Software Development Team Lead
I am a software engineer with over 10 years software development experience. I have developed software solutions for businesses in the financial, insurance, banking, digital media and eCommerce sectors. I take pride in solving not just technical problems for clients, but also helping them to achieve their business objectives by providing the right solution for their problem.
View Profile
Freelance Oauth2 developer in Gaithersburg, United States
Senior Backend Developer with 9 years of experience
I am a Web Developer with expertise in Django, Rails and many more technologies. I love challenging projects and learning new things. Last year, I was the Lead Developer for a realtime Django project with Pythonic implementations of socket.io, postgresql, and angular.js. I am currently working as a Full Stack Ruby Developer at Ginza Markets Inc. Our main product is an innovative SEO and SEM application. www.ginzametrics.com I also have experience with other tools like fabric, capistrano, chef and all system administration tasks.
View Profile
Freelance Oauth2 developer in Cambridge, United States
Web Developer. Microsoft Excel & VBA specialist.
Industrial Engineer. Web Developer. Relevant financial background. Flavio is prepared to become an immediate contributor on tasks concerning the development and deployment of Ruby on Rails applications (both front and backend), querying databases, and managing work with git. Based on previous experience, further qualifications he can offer are mostly related to Finance, Analytics, and Process Automation.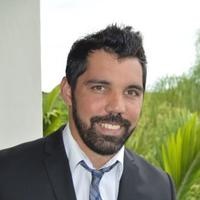 View Profile
Freelance Oauth2 developer in Fort Lauderdale, United States
Senior Software Engineer at World Travel Holdings
Over 10 years of experience designing and developing web applications, 4 years of experience teaching in the Information Technology Science University. Proficient in Object-Oriented Design, Software Analysis, Frontend and Backend applications, Database design and SQL querying, experienced in ORM concepts. Passionate on User Interaction and Troubleshooting. Team player, fast learner, who believes in good programming practices and techniques.
View Profile
Freelance Oauth2 developer in Orlando, United States
Full Stack Engineer
I have worked in the Web Development & Design industry officially for over 6 years now. Proud to have worked on numerous fortune 500 companies, and other well known brands. I mainly work on DevOps stacks, back-end code, as well as front-end. I do it all.
Are You an
Oauth2
Developer?
Get paid while making an impact. Become a Codementor for the next wave of makers.
Apply Now