Not looking for Oauth 2.0 Developers? Find other types of developers: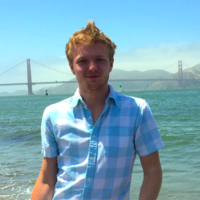 View Profile
Freelance Oauth 2.0 developer in Irving, United States
Android Software Engineer
Entrepreneur | Android Developer | UX/UI Designer | Java Instructor I am currently working for BioWorld Merch as an Android Software Engineer. In the past I've worked at DealerSocket as well as full-time as a freelancer on Android development and UX/UI design. I work primarily on building and enhancing both businesses & individuals applications on the Google Play Store. I have over three years of extensive experience in both backend and front-end mobile development.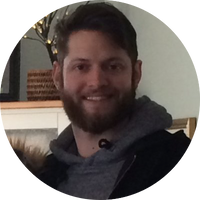 View Profile
Freelance Oauth 2.0 developer in Seattle, United States
Doer, Technologist, Aviator
Hi, I'm Nick. I've been programming since I was 12. I started with Borland C++ and asked for Visual C++ for my birthday not too long after. I get excited by just about any technical challenge. From implementing 2D SLAM for a hacked Roomba to building scalable web apps, it's safe to say that most things technical hold my interest!
View Profile
Freelance Oauth 2.0 developer in Berkeley, United States
The best products come from innovation through healthy, non-competitive, and agile collaborations.
For the majority of my career (over 15 years), I have focused on enterprise level applications primarily working with Microsoft tools & technologies. I've been working with Node.js, Angular.js, and other similar frameworks. In particular, I have been working with the MEAN Stack (https://github.com/meanjs/mean), and have become a main contributor to the project. Software development problems are not too different but the infinite ways they can be resolved through new innovative methods inspires me. As a consequence, I have abundant experience in learning new technologies quickly. I may not know the definition of every technical term, but chances are I know it well in practice. I've always had the ability to look at a project from bird's eye view and calculate how any change will affect th...
View Profile
Freelance Oauth 2.0 developer in Grand Forks, United States
Full-Stack Web Developer & Hybrid Mobile Developer (Ionic 1 / 2 / 3 + Angular 1 / 2 / 4) | Previously: Senior Software Engineer @ SmartThings / Samsung
Web (JavaScript, Python, Django, Angular) & Mobile Developer (Swift iOS, Hybrid Ionic, etc) passion for building awesome apps that wow. Also have experience teaching command-line tools, Git + GitHub, JavaScript to over 200 engineers at large corporation. Really enjoy teaching programming & application development to anyone looking to become a developer. More Projects can be found on my GitHub: https://www.github.com/northDacoder Languages & frameworks I have experience with: Python Django Javascript jQuery NodeJS AngularJS MeteorJS UnderscoreJS PostgreSQL MySQL Front-end Design: HTML5 Twitter Bootstrap Foundation CSS3 Responsive/Adaptive Design Media Queries Mobile UI Design Mobile Development (Native) iOS 9 + Swift 2.1 Mobile Development (Hybrid)...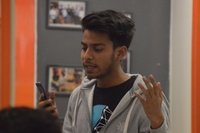 View Profile
Freelance Oauth 2.0 developer in Noida, India
JavaScript Expert, Front end Developer and Web Engineer
Ask me anything :) I'll do my best guiding you in areas of front end development as well as back end development using JavaScript, Version Control System (Git) and best development practices. I'm an open source developer and has created several projects that are used by thousands of developers. I'm proficient in major frontend frameworks ie React, Angular and Angular JS. I've been to a lot of hackathons, won some of them nationally. Currently, I'm doing independent freelance projects and helping developers in area of web developement.
View Profile
Freelance Oauth 2.0 developer in Gurgaon, India
Good with MVC
I am currently working as an iOS developer, Have experience with - (Development) E commerce apps Social networking apps OpenCV integrations for offline image processing Core data Offline syncing AWS syncing Maps, annotatins (Integrations) Youtube API, Google analytics(Custom metrics and dimensions) OpenCV Parse
View Profile
Freelance Oauth 2.0 developer in Atlanta, United States
Senior Web Developer, Application Architect, 15+ years experience
I am a senior web developer, specializing in backend/API development. I strive to strike an appropriate balance in my work between production and perfection, the pragmatic and the ideal. I love design discussions, weighing trade offs and coming to practical decisions that move us forward to implementation on firm ground. Known among my peers for quickly finding application to everyday problems from theoretical/philosophical foundations, I am a go to person for things like REST/Hypermedia API design, HTTP, caching, testing strategies, program correctness/software verification, code reviews, code quality, and software architecture.
View Profile
Freelance Oauth 2.0 developer in Toongabbie, Australia
Unity Certified Developer, Indie Game Dev, Node
Multipotentialite, programmer, inventor, techno-explorer, tour guide and indie game developer! CTO for CompliSpace. I love bringing my skills and expertise to creatively help people use technology in their everyday personal or business lives and have recently discovered the joys of mentoring and pair programming. - NodeJS / AngularJS / Ionic / Parse Server (self hosted) - Unity 3D / C# (Unity Certified Developer: 20167UCD746) - Amazon Web Services (AWS) Full Stack Developer - Relational DB / MySQL / PostgreSQL - No SQL / GraphQL / MongoDB / Redis / DynamoDB - Mac / PC / Linux - Gamification - VR / AR - PHP / LAMP - Thai (Speak / Read) My passion for new technologies is tempered by the reality that it needs to work, work well and continue to work!
View Profile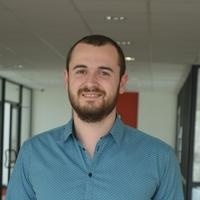 View Profile
Freelance Oauth 2.0 developer in Sofia, Bulgaria
Patient, easy-going, specialized in ASP.NET Web API, MS SQL and Cloud applications
I graduated the American University in Bulgaria in 2016 with a double major in Computer Science and Information Systems. In early 2016 I became one of the co-founders of Centroida, where we designed and built Central Property - a complete cross-platform solution for property managers. I have 3+ years of experience with Microsoft.NET and MS SQL - including Entity Framework, .NET MVC, and .NET Web API. I have designed and implemented the entire back-end structure of numerous projects, including Central Property, using the aforementioned technologies. I also have experience with back-end Node.js, AWS (Lambda, S3, Route 53, DynamoDB etc.), having developed several infrastructures for products working with big data. As hobby projects, I like creating simple games - both multiplayer browser ...
View Profile
Freelance Oauth 2.0 developer in Auckland, New Zealand
CTO at Ushahidi
I build things. Mostly software. I work for Ushahidi. I care about activism, freedom, and privacy. Trying to make the world a little bit better, but mostly enabling people to do that for themselves.
View Profile
Freelance Oauth 2.0 developer in Kyle, United States
Full Stack Engineer and JavaScript Instructor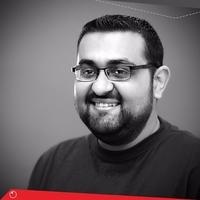 View Profile
Freelance Oauth 2.0 developer in Rawalpindi, Pakistan
Senior Software Engineer at Zeropoint.IT
I have over 11+ years of work experience in designing and building highly scalable Applications. My key skills are LAMP stack, Laravel 4.x/5.x, Symfony 1.x/2.x, Yii, Elastic Search Implementation and Scalable Application Design from the ground up. I have experience of designing / implementing applications from diverse business domains including Scalable Ecommerce stores (10 million+ product base) , Facebook Application development, Big Data Applications (500 Gigs+ ) using Amazon Cloud Services (EC2 / S3 / Cloud Front), API development using "apigee" including analysis, design and creating development plans and solving all kinds of DevOps based problems including database design issues , Big Data handling + Architecture, Amazon Server / RDS management, Linux server deployments, Data scrap...
View Profile
Freelance Oauth 2.0 developer in Bengaluru, India
Software Engineer at Oracle Corp
Experienced Java Developer with 6 years experience in Java technologies. Broad knowledge of all aspects of the software life cycle, from the back-end to the front-end. Strong ability to work independently and as part of a team. Great interest in the use of cutting edge technologies. I am Oracle Certified Java Programmer with extensive working experience in Core Java, Java EE, REST services, Hibernate, Struts, EJB, Servlets, JSP, HTML, CSS, Javascript, AngularJS and T-SQL programming.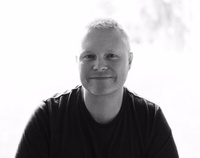 View Profile
Freelance Oauth 2.0 developer in Guadalajara, Mexico
Experienced and passionate developer of web applications
Ραtгıck Seαгs is a senior web developer with over a decade of experience with HTML, CSS and Javascript. Although he got his start 15 years ago writing C for digital signal processors, his current passion is creating amazing user experiences for the web and mobile using React, Node.js and PostgreSQL.
Are You an
Oauth 2.0
Developer?
Get paid while making an impact. Become a Codementor for the next wave of makers.
Apply Now