Freelance Nunit Developers Available for Hire
Hire Now
Freelance Nunit developer in Ashburn, United States
Full-Stack CEO, Lean Startup Consultant, Super Genius, Force of Nature
Director of Technology / Senior Consultant (Aequilibrium) Implemented a variety of server-side API functionality for Fortune 500 client Built two ASP.NET MVC/Angular based applications for environmental client Chief Technology Officer / Co-founder (inContract) API-driven C#/ASP.NET MVC backend, with Angular and JQuery responsive front-end Solution Architect (ESSA Technologies) Rearchitecture, rewrite, user interface/experience redesign of ESSA's flagship fish water management tool to bring it in line with relatively modern day technologies CEO / Solution Architecture Practice Lead (Lacuna Technologies Inc.) Architect for Lacuna's "Asset/Topolo.gy" application for tracking/merging/migrating IT assets for enterprise clients Architect and product manager for Lacuna's "ConferenceBuild...
Hire Now
Freelance Nunit developer in Mumbai, India
Full stack C# developer with expertise in Desktop based applications using Winforms and WPF
I am very comfortable doing test driven development using NUnit. I have also provided trainings on Unit Testing and Refactoring.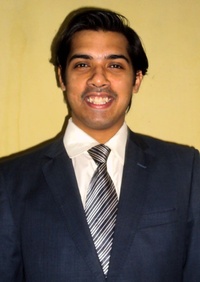 Hire Now
Freelance Nunit developer in Ashburn, United States
Full stack .NET/Classic ASP/Angular2/4 developer
I have done unit testing with

Nunit

, Xunit and Mstest
Hire Now
Freelance Nunit developer in Ashburn, United States
Web Application Developer & Project Manager. Rails, TypeScript/JavaScript, React, AWS, C#
I'm a freelance web application developer with substantial project management expertise. I've developed Rails applications, React interfaces, and deployed them in the cloud. I'm available for coaching, freelance work, debugging, and solution review! I'm generally available between 9AM and 7PM Pacific Time.
Hire Now
Freelance Nunit developer in Croydon, United Kingdom
Maths/finance geek, Python developer and testing obsessive
I am a financial developer who has worked in Python, C, C# , Java, C++, Perl and other languages. I have a good understanding of mathematical aspects of pricing and calibration as well as algorithms and program performance, I currently spend most of my life working in Python, which I love.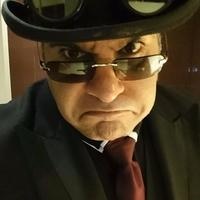 Hire Now
Freelance Nunit developer in Ashburn, United States
Engineer with 20+ years web, desktop,devices. Mixing TDD, BDD & MDD, EA, Stats, Math & Code into a fizz of a biz.
Hi! My name is Ethar, though you'll get away with pronouncing it "Ether". "I love coding!" and despite that intro, I don't like sounding like Donald Trump. Not that you could ever confuse us two really :) I've been a full stack guy for over 20 years and these days, churn out JS, Node, C#, both SQL & NoSql and run on AWS, including developing IoT platforms and Alexa skills. As well as coding help, I also encourage developers and architects to look at problems differently. Committing to effective, clean, value driven solutions is crucial and my experience both in code and business provides a unique slant on why code is written in the first place. I also regularly recruit, so understand the needs of folk trying to break into the industry. Despite over 22 commercial years in the IT indust...
Hire Now
Freelance Nunit developer in Johannesburg, South Africa
Professional developer in the financial services industry
I tend to get along well with most people. Professionally, I'm an experienced developer in the financial services industry (insurance and banking). But I taught myself programming as a young teenager, and quickly exploited it for profit (i.e. cheat at games), so don't worry that I'm too serious! I'm well read and I have a broad educational background (I majored in business, information systems and computer science at university), so I should be able to understand most problems developers are faced with and provide practical advice.
Hire Now
Freelance Nunit developer in Spartanburg, United States
Software Quality Engineer - DevOps
Victor is an Information Systems Engineer graduated back in 2008. An honest, well organized, and proactive person who keeps looking forward to new opportunities that lead him to personal and professional growth. With more than seven years of experience in SDLC, Victor currently works at NearShore Technology, headquartered in Atlanta GA, at one the Mexico Delivery Centers in The Yucatan Peninsula.
Hire Now
Freelance Nunit developer in Pune, India
Full-stack software engineer
A passionate full-stack developer.
Hire Now
Freelance Nunit developer in Boulder, United States
Selenium WebDriver API. I have created automated testing frameworks and enjoy architecting maintainable automated testing frameworks. I am also Sitecore certified and work with unit testing / mocking sitecore.
Hire Now
Hire Now
Freelance Nunit developer in Ashburn, United States
Simple designs that scale. Refactoring. Test-first. Love carving out beautiful code from big balls of mud.
• Expertise in design patterns, refactoring, test driven development, domain driven design and agile development (Scrum, Extreme Programming). Love working with legacy code, refactoring, and improving testability and design. • Polyglot with experience in object oriented and functional programming paradigms.
Hire Now
Freelance Nunit developer in Seattle, United States
Lead SDET at Avalara
I am passionate about software design, development and automation. I am Currently working for Avalara, a leading provider of sales tax automation. Designed and developed multiple frameworks to enable test automation, service monitoring that is integrated with LogEntries and set up alerting and monitoring. Design and develop test automation, frameworks. Mentor other SDETs with testing principles and coding practices. Worked for 8 years at Microsoft on various teams - Maps, MSN and Bing - writing automation in C#, contributing to the infrastructure to enable daily shipping of Bing and testing the Bing integration with the Windows Phone voice agent, Cortana.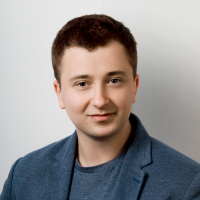 Hire Now
Freelance Nunit developer in Warsaw, Poland
Senior .NET Developer at Unic, Team Leader
I'm a web applications developer interested in leadership and management. I'm specialized in Microsoft technologies. Specialties: Frameworks, libraries: ASP.NET - C#, ASP.NET MVC, ASP.NET Web API, ASP.NET Web Forms; Platforms: Azure, Sitecore Testing: SpecFlow, NUnit, xUnit, Moq, Selenium; Databases: MS SQL SERVER, SSRS, SSIS, SSAS, T-SQL; Tools: Visual Studio, ReSharper, MS Management Studio, MS Project, Excel; Git, TFS, Jira; Methodologies: Agile, Scrum; BDD, TDD;
Hire Now
Freelance Nunit developer in Ithaca, United States
Hacker, Builder, Continuous Deliverer — Craftsmanship as a Service
Hi, I'm Steve, and I love building great software. I've been a full-stack developer for more than a decade, having spent much of that time building and deploying enterprise-scale applications running .NET, PHP, and Node.js on the backend, combined with modern front-end frameworks and libraries to create engaging, responsive UIs. In addition to application development, I also specialize in performance optimization, legacy code remodeling, database design, and promoting a DevOps culture by sharing how modern teams can come together to continuously deliver value to their customers. I'd love to help you build better software. Get in touch and let me know how I can help!
Are You a
Nunit
Developer?
Get paid while making an impact. Become a Codementor for the next wave of makers.
Apply Now