Not looking for Nsurlsession Developers? Find other types of developers:
View Profile
Freelance Nsurlsession developer in Montreal, Canada
Senior iOS Developer
A seasoned iOS Developer with more than 4 years of native iOS application development experience with Xcode on Mac OS X platform. Passionate in and experienced with clients from different industries to help them grow their business or solve their problems using up-to-date technology. A competitive team player who is reliable and cooperative, willing and ability to learn quickly in a dynamic and changing environment.
View Profile
Freelance Nsurlsession developer in Wylie, United States
iOS Mobile Apps Developer
I had worked at Apple for 5 years and now develop iOS and Mac apps for various clients.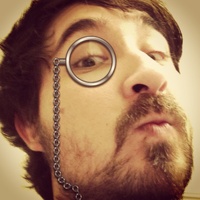 View Profile
Freelance Nsurlsession developer in Denver, United States
Software Craftsman
I'm a software developer (generalist / polyglot) who is devoted on learning and educating cutting edge technologies. I have over 12+ years of industry experience with design, development and system architecture. I have a strong background in web application development, yet recently proficient in crafting iOS apps. Majority of my experience has been in business applications, from large complex enterprise systems to smaller sophisticated tools for small businesses. Available to assist with any sized project or issue you have!? Reach out anytime day or night!
View Profile
Freelance Nsurlsession developer in Lagos, Nigeria
Software Developer at AccessMobile Inc.
Born in Africa in late 20th century, the era where computers were for the privileged, actually had a great impact on my life. I had been intrigued by computers at an early age but never had access to them until later in life after high school when I bought a computer of my own. Then came programming and software development which I very much, by "serendipity" stumbled upon. Today, I am a software engineer, because of the passion I have for computers and an unending curiosity towards learning new things. My passion is learning new technologies and exploring the mobile platform for new possibilities as well as making improvements where necessary. Special Skills: iOS development (Swift & Objective C), MEAN stack (MongoDB, ExpressJS, AngularJS, and NodeJS) and Ember JS for web develop...
View Profile
Freelance Nsurlsession developer in Austin, United States
iOS developer, Swift compiler hacker, flamewar-starter
I work on the Swift compiler for fun. If you use Swift, you're running my code! I run an iOS development company. My clients include Fortune 500s, governments, and startups. I'm a hacker at heart and I like solving difficult technical challenges. I know my way around graph theory, compiler/interpreter internals, algorithm design, computer vision, project management, test design, and much more. Chances are, if you have a problem that can be solved by writing software, I can help.
View Profile
Freelance Nsurlsession developer in Ealing, United Kingdom
Senior iOS Engineer
I'm and experienced software engineer with an industrial electronics and control engineer background. I've worked for 5 years in mobile focusing on iOS platform. I've been part of teams that shipped applications directly to store, and worked with clients to deliver to mass market. The last two companies I've worked for are based in London; Badoo and Peak labs. My areas of interest are: - Graphics programming - Delighting users with awesome apps - Games programming as a hobby - Embedded systems development Visit my blog: http://miqu.me Github: https://github.com/DarthMike
View Profile
Freelance Nsurlsession developer in San Pedro Sula, Honduras
I've been an ios programmer since 2009, teacher at Learnable.com, contributor at Raywenderlich.com, book reviewer for Packt Publishing and blogger for CBSi Tech Republic.
Are You a
Nsurlsession
Developer?
Get paid while making an impact. Become a Codementor for the next wave of makers.
Apply Now