Not looking for Npm Developers? Find other types of developers:
Hire Now
Freelance Npm developer in Berlin, Germany
Full Stack JavaScript Developer / Designer
Using this package manager on all my projects. I can create a package and contribute to existing packages as well as create a nice setup for a great workflow.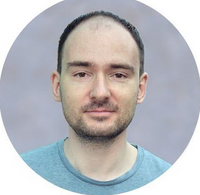 Hire Now
Freelance Npm developer in Kiev, Ukraine
15+ years, Full-stack Javascript Developer. I enjoy explaining basics patiently, or move to advanced topics in my expertise anytime. ☆ 500+ 5-star sessions.☆
The Javascript community is growing dynamically greatly thanks to the common place to share experience in form of packages. Task automation makes web-development much more convenient and enjoyable.
Hire Now
Freelance Npm developer in Makati City, Philippines
Geek and Entrepreneur
Have developed modules and published. Use for not only development of JS projects but also lots of devops tools.
Hire Now
Freelance Npm developer in Panama City Beach, United States
Experienced web applications developer of 10 years
Npm came out of nowhere. I went from never using it to using it hourly in the past few years. I have authored an

npm

package and therefore learned all about package scripts and linking for CLI packages. I know many of the commands and common pitfalls with using npm.
Hire Now
Freelance Npm developer in Bogazici, Turkey
5+ years, software developer with expertise in full stack web development. 2017 Summer SWE Intern @Google. Working @Pisano. Development Team Leader @Bogazici University Entrepreneurship Center.
Task automation is a big part of web development, and it's a must-have skill in 2017.
Hire Now
Freelance Npm developer in Plymouth, United States
Software Architect and Entrepreneur.
More than twenty years of full-time, hands-on experience in software development and architecture Seven years of full-time, hands-on experience with XP/Agile/SCRUM software development methodologies Proven track record of envisioning tactical solutions that balance technical quality with delivering functionality on aggressive timelines Expert implementation of computer-adaptive scoring and selection Frequently selected by upper management to lead and implement business-critical initiatives
Hire Now
Freelance Npm developer in Curtis, United States
React / React Native / Node
I use

NPM

in every project I work on. I can help with understanding

NPM

and even on how to publish a project.
Hire Now
Freelance Npm developer in Empoli, Italy
AngularJs => I'm Your Mentor! Enthusiast Front End Application Developer and Entrepreneur who helps Companies create Softwares.
npm is a must if you work with JavaScript. It's an amazing tool that i use every single day. Recently i've experienced with

npm

private package.
Hire Now
Freelance Npm developer in Chantilly, United States
React, WordPress and Web Developer
I've been using

npm

for the last three years. I've created hundreds of packages, and custom scripts for those packages. I've published a couple of my packages on npmjs.com as well.
Hire Now
Freelance Npm developer in Berlin, Germany
Freelance Full Stack Developer
The go-to package manager for any Node developer. Incredibly useful for common codebase tasks and DevOps when leveraged with its script capabilities.
Hire Now
Freelance Npm developer in Eton Wick, United Kingdom
Full stack developer with a focus on javascript based stacks.
I am a full stack software engineer and entrepreneur with between 1 and 10 years professional experience working with the technologies listed. Current focus lies in the development of IoT and cross-platform (web,dektop,mobile,IoT) solutions. My areas of expertise are the general syntax and usage of languages. Effective, correct and appropriate use of software design patterns. Defining algorithms. Handling (possibly large) amounts of data effectively and presenting results to the end-user in a clear and timely manner. Designing and managing the infrastructure to drive these results. Working with stakeholders to design, budget, and plan software development projects and their architecture, turning business objectives into measurable goals. Planning for and scaling with growth. Troubleshoot...
Hire Now
Freelance Npm developer in Istanbul, Turkey
Go & Node.js & React expert. CTO & God level patient mentor with 20+ years of experience.
Hey there! I've been creating applications for 25+ years, and I love teaching. Your skill level is not important to me. You're a beginner, intermediate or expert developer. No problem. We all are junior developers for a lifetime, always learning. I can teach you how to pick up a new skill, or upgrade your existing skills or update you on the latest technologies. I would be delighted to mentor you also on how to develop yourself and your career, or the books you should read, the courses you should take, etc. If you're trying to create a product for your company or your startup, I can guide you on how to make it a reality. Which technologies you need, how to learn them, how to apply them. You'll be building your products or MVP in no time. I'm a scalability and web apps expert. I've broad...
Hire Now
Freelance Npm developer in Kelvin Grove, Australia
Australian full-stack developer/designer with almost 20 years of experience: Learn: advanced JavaScript/Typescript, HTML/CSS, software architecture/design, functional/reactive programming with streams, Photoshop, UI/UX design, career guidance and more.
Note: I am often in "away" mode when I am working. I work for myself though, so if you're reading this and would like a session with me, disregard my "away" status and shoot me a message anyway. I'll do my best to accommodate you. I also let my regulars add me on Skype, in order to message me more easily. We'll then tend to jump into Codementor for a session. "TEACH A PERSON TO FISH AND YOU'LL FEED THEM FOR A LIFETIME" My strength is helping you learn to code, debug, structure your application, and in general, how to be a good developer. If you want to develop the skills to build anything you can dream up- to switch easily from one language to another, to implement existing algorithms and data structures, design your own algorithms and data structures, analyse any codebase, debug any pro...
Hire Now
Freelance Npm developer in Katowice, Poland
Passionate JS Developer with an eye for perfection
UI developer with a love for JavaScript. Love to code. Love to solve problems.
Are You a
Npm
Developer?
Get paid while making an impact. Become a Codementor for the next wave of makers.
Apply Now