Not looking for Nokogiri Developers? Find other types of developers:
View Profile
Freelance Nokogiri developer in Hyderabad, India
Passionate software developer
I am a very passionate programmer and have been building software for almost 10 years. I love building robust and easily usable software.
View Profile
Freelance Nokogiri developer in Cambridge, United States
Web Developer. Microsoft Excel & VBA specialist.
Industrial Engineer. Web Developer. Relevant financial background. Flavio is prepared to become an immediate contributor on tasks concerning the development and deployment of Ruby on Rails applications (both front and backend), querying databases, and managing work with git. Based on previous experience, further qualifications he can offer are mostly related to Finance, Analytics, and Process Automation.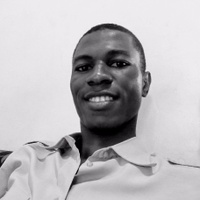 View Profile
Freelance Nokogiri developer in Lagos, Nigeria
Software Engineer @ Lessonly
I am a Sofware Engineer, happiest when I'm bringing things to life. Constantly looking for ways to learn new skills and build upon existing ones. I contribute to open source and write technical articles on my blog azemoh.com. I want to share my knowledge and learn from others.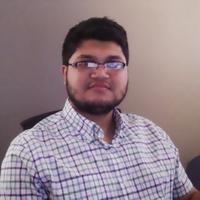 View Profile
K M Rakibul Islam (Rakib)
Freelance Nokogiri developer in Mississauga, Canada
Top Ruby on Rails Mentor of January - December, 2017 & January - February 2018 (14 months in a row!) at Codementor | Experienced (8+ years) and friendly Ruby on Rails Developer/Mentor (with passion for helping others learn) | 1000+ Sessions
I am the Top Ruby on Rails Mentor of January, February, March, April, May, June, July and August 2016 (8 months in a row) and January, February, March, April, May, June, July, August, September, October, November, December 2017 & January and February 2018 (again 14 months in a row!) at Codementor with 1000+ sessions. https://www.codementor.io/ruby-on-rails-experts I am a Senior Software Engineer from Toronto, currently working as a Ruby on Rails Developer at theScore Inc. I am passionate about helping and mentoring people, especially who are new to the web development and the programming world. I am specialized in explaining core concepts of Ruby and Rails along with the best practices. I focus on the learning experience of my students and make sure they get exactly what they want. I hav...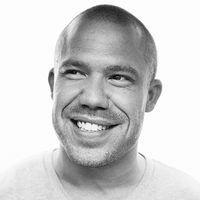 View Profile
Freelance Nokogiri developer in Miami Beach, United States
Search Marketing Strategist / SEO Expert / Full Stack Developer / CTO @ MarketKarma
I drive revenue. All other metrics pale in comparison. Be it billion dollar brands or startups, I've had the pleasure of crafting online strategies such that my clients achieve the type of revenue gains that garner press. I have over 20 years experience with Internet and web-based technology. My core competencies include web and application development, Amazon Marketplace optimization, affiliate marketing and organic search marketing strategy. I have worked directly on architecting online marketing strategies, both domestic and international, for a number of Fortune 100 brands. As founder and CIO of MarketKarma, I oversee organic search strategy for all enterprise accounts and work to create innovative solutions to assist retailers in tackling their online marketing challenges. Sele...
View Profile
View Profile
Freelance Nokogiri developer in George, South Africa
Mostly-Ruby Developer, >20 years experience
Ruby since 2004, rails since 2005, c++ since 1995, html & css since 3.2. Linux since 1996. After that much practice, I'd be surprised if I wasn't good at code'n'data. I make bread, play squash, Go, guitar and fretless bass, ride offroad motorcycles, and most importantly raise kids and be a husband. Consequently I have lots of practice at listening and helping. I love the way a person's eyes light up when they get an aha moment.
View Profile
Freelance Nokogiri developer in Minsk, Belarus
Founder of https://asoft.co – Chatbots, Shopify Apps and World-class Web Projects
Hey! I'm an experienced Ruby on Rails developer and a founder of ASoft LLC. I give speeches, contribute to open source and write blog posts. I completed my Bachelor of Computer Science degree during my study with exceptional software programmers. I developed my first Rails application more than 4 years ago. Since that time I learned a lot and I continue learning something new every day. I like to share my experience. In 2013 I taught a Ruby on Rails course in the university to about 70 students. Codementor is a great way to help people and learn something new as well. Recently I gave 2 speeches about remote pair programming https://www.youtube.com/watch?v=1sklY800ous & https://www.youtube.com/watch?v=vq_q1ml39RQ. Full CV can be found on ➡ http://asoft.co/people/sergey-alekseev. ...
View Profile
Freelance Nokogiri developer in Bamberg, Germany
Researcher at the University of Bamberg. I have written several Apps for Android, several Ruby on Rails projects and Java applications.
View Profile
Freelance Nokogiri developer in Elmhurst, United States
Expert Ruby on Rails developer
I started my coding journey back in 2008. I ran a high traffic blog where I reviewed Android apps and posted tutorials. I used WordPress to create my site. I became interested in learning how to modify and tweak my website, so I decided to dabble in HTML/CSS and PHP. I was actively looking online for resources and tutorials, and received so much conflicting advice. Some people said, "Hey learn JAVA!!! You'll get hired!" Others said, "NO!!! Learn C++!!!" Someone said, "You might as well learn how to slay a Dragon…" I loved learning, without even caring about making money or getting a job, but I didn't know where to direct my focus. Self learning can be really hard, because you are your own guide, and if you don't know what you're looking for you can get lost in this vast dungeon of "I DO...
View Profile
Canadian Entrepreneur & Founder, Pliosoft Corporation
Websites, Mobile apps, Application development, OpenGL programming, IT. Specialization in compilers and operating systems. General aptitude in the fields of mathematics, implementation, english and designing (both visual and systemic).
View Profile
Freelance Nokogiri developer in Central District, Hong Kong
Mobile Engineer (Independent Consultant)
• 5+ years of experience in Android & IOS Application Development. • Worked on around 40+ Native Android Applications. • Design Application Architecture and Flow. • Time estimation • Debugging and Bug fixing. • Coordination with QA team. • Application Deployment. • Code Review. • Code Clean-up. • Good communication, presentation, and interpersonal skills • Solid background in Object-Oriented Analysis and Design. • Good command over Core JAVA. • Design patterns and other custom frameworks. • Worked on Git, Mercurial, SVN using the command prompt. • Hands on Knowledge in IOS using swift (Have developed 6 applications on IOS) • Training juniors. Android Skills: Activity. Service. (Service, Intent Service, IPC -AIDL) Broadcast Receiver. Fragments, View Pager , Navigation ...
View Profile
Freelance Nokogiri developer in Bucharest, Romania
Software craftsman
Are You a
Nokogiri
Developer?
Get paid while making an impact. Become a Codementor for the next wave of makers.
Apply Now