Freelance Nmap Developers Available for Hire
Hire Now
Freelance Nmap developer in Marquette, United States
Emergency support specialist, cloud consultant, lifetime coder, Linux ninja, security guru, developer-operations liasion, systems administrator. Often called 'rockstar', 'unicorn', 'hero', 'savior', 'recluse'; seldom called on the phone.
I put out cyber fires over donuts and camp fires. Polyphasic sleeper serving all timezones! Provider of live-help in real-time via video conference for technologies I have mastered and problems no one else can solve. Writer of re-brandable content management systems (every app has content, does it not?), re-usable apps & APIs, member of Mensa & Intertel, slayer of salmon. Human languages for fun, programming languages for breakfast. I left Detroit in the Dot-Com era to live deep in the north woods, I wear camo every day and kill my own food when I have to. I solve my own problems with grace and efficiency. I'll be happy to solve yours! My three most valuable skills: * Problem solving * Anticipation (of variables and user expectations) * Machine logic These skills, when applied t...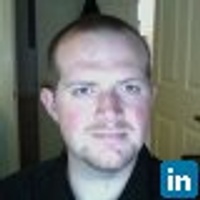 Hire Now
Freelance Nmap developer in Missoula, United States
Living Life, Loving to Code
I work at the University of Montana as a Programmer Analyst. I spend most of my time there in SQL and PL/SQL, but I have been branching into UI/UX work in JavaScript. I also help maintain our ERP solution which is programmed in a Java based MVC similar to Spring or Groovy/Grails. I am also a Freelance Web Developer with extensive knowledge in HTML/CSS/JS including frameworks like jQuery, ReactJS, and Angular. I consider myself an intermediate Ruby on Rails developer and I enjoy writing solutions in this tech stack. I have also worked with Joomla, Wordpress, Drupal, and other CMS platforms as well as dabbled with several personal projects in RoR, Groovy/Grails, Django and similar Full Stack MVCs.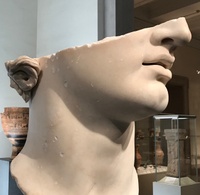 Hire Now
Freelance Nmap developer in Lagos, Nigeria
I'm just smart and I like to code.
I am drawn into a world of computers and code and its where I live and breathe. I have delved into numerous programming language and technologies including MEAN and FAN Stack, Ruby, Python, Linux and also spend time hacking stuffs.
Are You a
Nmap
Developer?
Get paid while making an impact. Become a Codementor for the next wave of makers.
Apply Now