Freelance Nltk Developers Available for Hire
Hire Now
Freelance Nltk developer in Mountain View, United States
Sr. Applied Data Scientist at Cognizant
I have more than six plus years experience in Advanced Natural Language Processing application building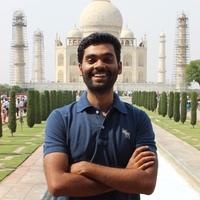 Hire Now
Freelance Nltk developer in Hyderabad, India
I've learnt by experimenting with software for over 10 years. I am here to share my knowledge to help you in your projects.
I can help with pre-processing step of text to complete application models for Named Entity Recognition, Classification, Sentiment Analysis and Word2Vec.
Hire Now
Freelance Nltk developer in Sydney, Australia
Used

NLTK

framework for the Open Cricket project.
Hire Now
Freelance Nltk developer in Longwood, United States
SDE at Microsoft
I have used

NLTK

for many NLP tasks including classification, WordNet access, parsing, and generating n-grams.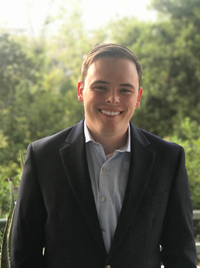 Hire Now
Freelance Nltk developer in Los Angeles, United States
Let me help solve your toughest problems.
I pride myself on my ability to write solid, well documented and fully tested software. With the projects that I have worked on, my software has not only needed to hold up to use by its users, it has also needed to be able to withstand scrutiny in court. As a result, I take writing quality code very seriously. Over the last few years I have worked on creating a platform to revolutionize the way that investigators (of all kinds) explore unstructured data, primarily text documents. I did this by taking advantage of the latest technologies and techniques in information retrieval and natural language processing. I also created a simple yet powerful language that allows investigators to ask deeper questions of the data. The end result of all of that effort is a system that allowed a forensic ...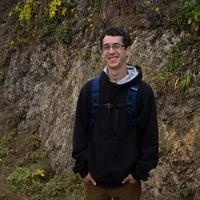 Hire Now
Freelance Nltk developer in Cambridge, United States
CS Student and Googler
Hey! I'm a CS/Computational Linguistics graduate, ex-Google intern, and python fanatic. I practically dream in it at this point. I've also worked as a CS and Math tutor/instructor for five years now, and love every second of it. Currently working as a data scientist with a focus in Natural Language Processing.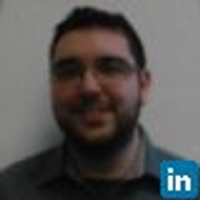 Hire Now
Freelance Nltk developer in Montreal, Canada
Full stack machine learning engineer
I make computer clever. I consider myself full stack because I'm able to derive insight and demonstrate a gain in the lab, then deploy and operationalize in production using best software engineering practice and finally monitor and improve the model once in production.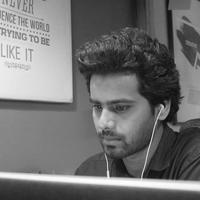 Hire Now
Freelance Nltk developer in Darjeeling, India
CTO/Deep learning Researcher (NLP) @ Neuron
I am the CTO/Deep Learning Researcher(NLP) at Neuron and supervise the research and development work of Neuron's core NLP platform. Area of work: - Deep Learning in NLP - Recurrent/Recursive Neural Nets, Convolutional Neural Nets, Attention Networks - Sequence Labelling, Sentence Classification, Auto encoders, Encoder-Decoder Models, Sentence Embeddings, Predictive Statistical Modelling - Machine Learning - Regression, Ensemble Learning, Neural Nets, Recommendation Systems Interested in working with: - Memory Networks - Deep Reinforcement Learning - Deep Generative Models - Optimization methods for DNNs - Deep Learning for Computer Vision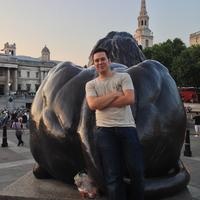 Hire Now
Freelance Nltk developer in Barcelona, Spain
Senior Software Engineer at Athento: Smart Document Management
I have a graduate degree in Computer Science Engineering from the University of Seville and a MSc in Linguistic Technologies and Data Mining from UNED. Ever since I started out to work, I have been always very interested not only in Software Engineering and Development, but also in applied research. I consider myself an enthusiast of anything related to Semantic Technologies, Machine Learning, Natural Language Processing, Text Mining and Heterogeneous Data Sources Integration. Currently, my research is focused on Named Entities Disambiguation against Semantic Knowledge Bases like DBpedia or Wikipedia. As Software Engineer, I have been always working in highly innovative environments, both as a developer and as a researcher. When I face a problem, I tried to divide it in two stages: find...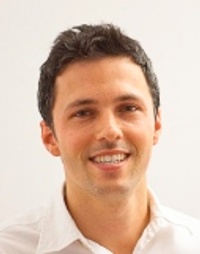 Hire Now
Freelance Nltk developer in Solothurn, Switzerland
Data Scientist at Expedia, Inc.
Data scientist interested in statistical modelling, data mining , Text mining and data analysis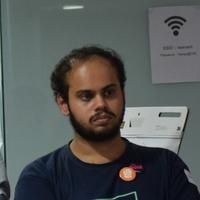 Hire Now
Freelance Nltk developer in Amsterdam, Netherlands
Machine Learning Engineer
I have worked on Machine Learning and related disciplines (Exploratory Data Analysis, Statistics) for the past 3 years. I am proficient in python, Java and R - in that order.
Hire Now
Freelance Nltk developer in Pune, India
Principal Engineer at LodgIQ
Building something at the intersection of analytics, machine learning, and Internet technologies. Revenue Management ReImagined. Specialties:- Python/Django/Flask | REST API Development | Data Mining Interests:- Machine Learning | Data Science | NLP. Domain Experience:- Fintech | Real Estate | Revenue Management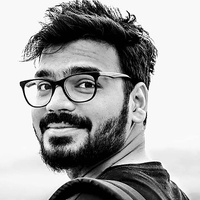 Hire Now
Freelance Nltk developer in Ashburn, United States
Machine Learning Engineer, A Problem Solver
I make the dumbest thing smart. I am passionate about the application possibility with Machine Learning. I am keen on learning new algorithms. I believe sharing knowledge will increase my understanding of the subject in hand.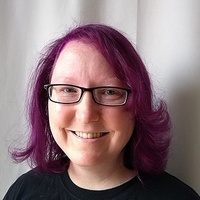 Hire Now
Freelance Nltk developer in Bereguardo, Italy
Python Data Engineer
I'm the data team lead for a startup. I do data science and data engineering using Python, AWS services, and Elasticsearch. I'm a data science and data engineering generalist, with infrastructure experience, and deep knowledge of Elasticsearch and Python. In the past, I've been a backend developer, full stack developer, and a PhD student in Natural Language Processing (focus: automatic text summarization). I also work occasionally in Node.js. My undergrad degree is in Linguistics, and I have a masters degree in computer science.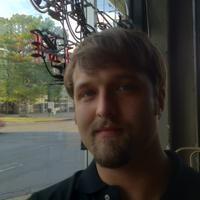 Hire Now
Freelance Nltk developer in Boulder, United States
Software Engineer
I'm a software engineer and I've worked in quite a few different languages. I've taught multiple computer science classes and been the Sr. developer at a major corporation for 5 years.
Are You a
Nltk
Developer?
Get paid while making an impact. Become a Codementor for the next wave of makers.
Apply Now