Not looking for Nix Developers? Find other types of developers:
Hire Now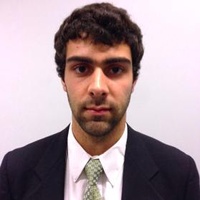 Hire Now
Freelance Nix developer in Newark, United States
Mentor, Student, Adventurer
Teaching Experience I am currently a Teaching Assistant here at Drexel University. I am TA'ing for a Python class and have TA'd for C++ and Android programming classes in prior terms. Extracurricular Interests I am a big fan of Physics Engines, especially those that DICE have implemented in their Battlefield franchise and Crytek has implemented in their Crysis franchise. I would like to work on similar computer software to develop and create animations and visual effects.
Hire Now
Freelance Nix developer in Nantes, France
Developer - Architect - PhD student - Humanist
I use NixOS on several servers and on a personal laptop. It is not perfect, but I believe it has a great potential, nice features and it saved me several times! I'm not really an expert, but I gathered a bit of experience using it and writing packages and modules. I'd love to share it! I also gave presentations in several conferences to introduce it to beginners.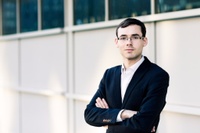 Hire Now
Freelance Nix developer in Wrocław, Poland
NLP and FP Enthusiast
Data Scientist with a strong passion for Natural Language Processing and Deep Learning. I have successfully applied Deep Learning solutions to real business problems. My favourite projects involve challenging problems with a strong research component. I have 3+ years of FP experience using Scala and Scala.js in production, having worked on back-end as well as front-end development. Furthermore, I am interested in code quality, optimisations and low-level development. I am an active contributor to open-source software and have authored several open-source libraries in Scala. I am a strong believer in auto-didactic learning and stay up-to-date with recent research trends in Machine Learning as well as Functional Programming. If you are a startup and need advice on your Machine Learning pr...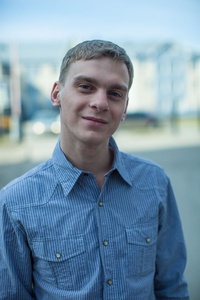 Hire Now
Freelance Nix developer in Biysk, Russia
Full Stack Clojure Engineer
Polyglot DevOps Engineer, linux and open source lover, lisp\functional programming addict. MS degree in CS (Software Engineering). 4 years of programming experience, full-time.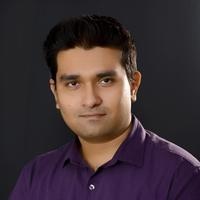 Hire Now
Freelance Nix developer in Dhaka, Bangladesh
Knowledge Engineer
I am a long-time open-source contributor and Linux enthusiast. In the past I spent most of my time staring at a black screen with green text scrolling endlessly for hours and days. I am now fully invested in semantic technologies and this thing called symbolic artificial intelligence (which is basically traditional AI). While I am inclined on scientific research, nothing gives me more satisfaction than leading a technology product from inception to production, more so if that product exploits bleeding-edge technology.
Hire Now
Freelance Nix developer in Dallas, United States
Senior Software Architect, Cloud Engineer & Open Source Contributor at appsoa
Senior Software Architect, Cloud Engineer & DevOps Advocate When problems surface, I methodically turn them into opportunities. My stewardship keeps me intensely rooted from ideation to code with the intensity for focusing on methodologies that maximize outputs and minimizes inputs. By setting into motion, a "mentoring is implied" culture in a self-governing environment influenced by the strict practice of agile principles, a center of gravity begins to form around the requirements. The anatomy of my approach, the composition of strategic units that delivers consistent results with discipline & maturity is the foundation for attracting exceptionally smart people, that you can remarkably trust. What this will achieve will blow you away! Today's proliferation of technology necessitates a ...
Hire Now
Freelance Nix developer in Washington, United States
Full stack engineer focusing on backend javascript
Hi I'm Dan. I have been coding javascript for 13 years on the both the server and client side. Would be happy to help you with your projects.
Are You a
Nix
Developer?
Get paid while making an impact. Become a Codementor for the next wave of makers.
Apply Now