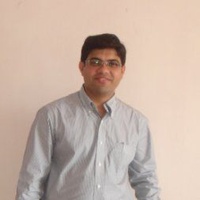 Nitul Mehta
Mentor & Developer for AngularJs, NodeJs, Product Development, .NET, ASP.NET, C#, SQL
Average Rating
4.9
(41 ratings)
May 2018
He is doing his job very well. Thank you very much Nitul
Apr 2018
If you prefer to have your task partially done, look no futher, Nitul will get it done without any validation.
Nithul did a fantastic job navigating through the code and explaining and showing me what was needed in order to achieve what I was looking for. He did this quickly too.
Nithul has been a great help. He knows what he is doing. He is an excellent debugger. Very good at listening and explaining.
Mar 2018
Thanks for the help Nitul!
Thanks Nitul for helping us with this task. I really appreciated being able to progress issues with you and your sympathetic approach. Many thanks - lee
Good communication. Expert in Excel Macros.
Didn't help resolve my issue. He asked for copy of my code and never heard back from him again.
Feb 2018
very professional, Nitul respected the instructions and the deadline. many thanks to him for helping me out
Jan 2018
Wonderful Session . Very Knowledgeable Person . I got all my questions Answered
Great guy, easy to understand and great explanations!
Dec 2017
Nitul helped me setup the email reservation system on my angularjs app. I like the way he sorts the problem and provides the solution.