Find a mentor

Web Programming

Mobile App Programming

Programming Languages

Data Science /Engineering

Database /Operations

Others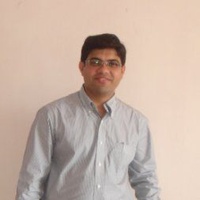 Mentor & Developer for AngularJs, NodeJs, Product Development, .NET, ASP.NET, C#, SQL
For every 15 minutes
My key role is to understand client's business nature and provide the best possible solution with required technologies. Inline to the goal of a company, we always work towards client satisfaction and being able to add essence to client's requirement. Technology director with over 15+ years of industry experience. Ability to adapt to the ever-changing business environment and build highly efficient and capable teams that capitalize on diverse people and perspectives. Support and implement a strategic vision by communicating and defining clear direction and objectives to the respective teams. Being the head of COE (center of Excellence) team, I love to accept challenges and come up with, not just solution, but something which makes us exceptional from other providers. Recently I got an opportunity to work with Krosswall - Scrum tool. Being an initial part of product design, I always get a chance to work on extension and expansion of product. Krosswall makes me feel proud to have such wonderful and fully functional product. I am really glad to see krosswall being one of the most useful scrum tools in very near future. Currently accelerating on AngularJS based applications for business intelligence.
4
SQL
Krosswall is a Product. It's most creative and intuitive Project Management tool for Agile and non-Agile Companies. Scrum - Kanban - SAFe I worked upon - Epic/Backlog/Story/Task Management - SCRUM / KANBAN / SAFe support - Release Planning - Sprint Planning & Tracking - Team Planning - Day Planning - Daily Scrum - Burndown/Velocity - Review & Retrospectives - Scrum /Kanban Boards - Live Time Tracking/ Time logs - Kross Team - Kross Project - To-do Management - Synchronized Walls - Advanced Customization - Dynamic Fields - Mobile App Due to our best coding starndard practices and optiomization techniques we are able to release product on time with best quality code and with high performance.
My client is a vet doctor, providing End of Life Care (in-home euthanasia) and Eco-Friendly Aftercare Services. Because of expansion they wanted to streamline their processes like client's pet registration, appointment setup, aftercare execution substance management payment quick book synchronization client communication certificate generation Finally, we are able to automate 30% of their manual work and able to increase service quality to their customers.
My Clients wanted to have a system to track workout plans and setting different goals. Users can track their results of the workout plan. I worked upon following modules - Workout Management (creating workout for client and get it approved by senior trainer) - Workout execution by client using mobile app - Setup tracker and goals for each exercise for client and view results in graph - Manage exercise library (with animated videos for each exercise) - Communication between trainer and client - Administrative module to have roles and permission for each user - Managing client subscription and discount codes along with capturing online payment using PayPal - CMS for the main site Because of the system, they are able to streamline their entire system and able to retain 80% of existing customer and save 75% of overall trainer's time.
Average Rating
5.0
(32 ratings)
Good communication. Expert in Excel Macros.
very professional, Nitul respected the instructions and the deadline. many thanks to him for helping me out
Wonderful Session . Very Knowledgeable Person . I got all my questions Answered
Great guy, easy to understand and great explanations!
Nitul helped me setup the email reservation system on my angularjs app. I like the way he sorts the problem and provides the solution.
Nitul is a good knowledgeable programmer, gives his best to his clients.
Quick and correct answer and explanation.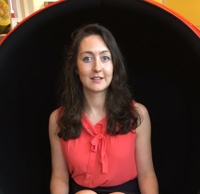 He was very helpful with debugging and offering solutions.