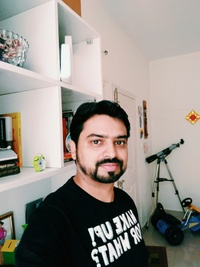 Nitin Puri
Developer, 12+ years exp.
For every 15 minutes
I am a hands-on developer. I also generally contribute towards architecting the project I'm involved in. I have experience ranging from developing standalone high throughput apps to customer facing web apps. My primary skills are Java, DB, Web and Firebase, and as per need I also write UNIX scripts. I have also worked on Android and 3d programming.
Java
- 12 years experience
Strong backend programmer - multithreading, throttling, performance, scaling, REST, collections, IO, event driven programming (Vertx), web backend, used numerous frameworks/libs.
In recent years, I have also picked up on web technologies and participated in end-to-end development of an enterprise product (in Angular JS) as well as a customer facing website (in Backbone.js). I gained good exposure out of implementing the JavaScript build pipeline, testing, AMD, web optimisations (CDN, server side rendering, web sockets, minification) as well as achieving scaling capability (by utilising cloud services like - cloudinary, firebase etc.).
I am a big fan of Firebase, it has simplified life so much. It offers so many benefits as you learn more and more about it, it actually brings a new paradigm on how web apps should be built. Firebase pushes hard for having a serverless arch as much as possible. I have used it for authentication, as a user database, real time updates, sync across devices, push notification, hosting etc.
Controlling Parallelism of Java 8 Collection Streams
JVM parallel streams are extremely useful in protecting the system by limiting its resources; however, performance could also be highly compromised. What are some ways to counter this limitation? This tutorial outlines some simple ways to control special situations.