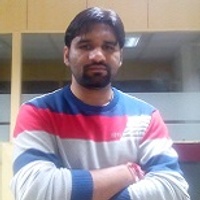 nitinkaushik19490
Freelance web developer and drupal consultant
FOLLOW
MESSAGE 
NITINKAUSHIK19490
$10.00
For every 15 minutes
I am an experienced PHP and Drupal Developer with over 4+ years of experience. I have worked on many projects (some small to medium as well as highly scalable product development) over this time. I have the capability to develop web applications using Drupal and other supporting technologies. My hobby and passion is mentoring team members by sharing knowledge and helping them with troubleshooting. I am capable of understanding requirements and providing solutions throughout the "stack". I am having the ability to design and develop the concept to reality independently as well as a team member.
New Delhi (+05:30)
English
POSTS BY NITINKAUSHIK19490
Average Rating
5.0
(1 rating)
Nitin help me to solve my problem. Thanks Nitin for point to point help.