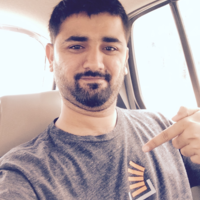 Nitin Gohel
 iOS Application Developer with 100+ apps.
Average Rating
5.0
(27 ratings)
Oct 2017
Excellent! Great Debugging session! The meeting was great , very helpful guy and quickly understood the problem and helped me to fix in xCode Objective-C. He spent the extra time to really make sure I understood what I was doing wrong and even better ways of doing it in the future. Once again thank you :) i will get back to you as soon as possible .
Sep 2017
Fast work and help me out in all my questions!
May 2017
Nitin helped me with a problem I was having caching images in swift and core data. He was helpful, trustful, and spend over an hour of his own time to help me out. Will definitely be going back to him again if available. Well done.
Mar 2017
Great and fast work!!! I highly recommend!!
Feb 2017
Was very knowledgeable and was able to help with the problems I was having with my app!
Jan 2017
Great professional work. Highly recommended!
Dec 2016
Extremely helpful and easy to work with
Great service for a great price. Super friendly and great communicating with me. Will use again in the future for all my app programming needs
Nov 2016
I was having trouble implementing core data in my app. Nitin found and solved my issues the same day. I can't thank him enough and I highly recommend him. He is very knowledgeable and great to communicate with. I will be calling on him first for future projects as well.
Nitin is a fantastic mentor, he is patient and very helpful at explaining my issue I was having with understanding delegation specifically in Objective-C. He took the time to create a mini tutorial for me as well as walked me through the actual process of what I was trying to do.
Oct 2016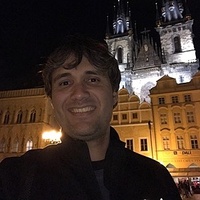 Nitin is a great dev and provided me with great Swift code in something that I was struggling a lot with.
Very fast and great communication. Will hire again. Thank you.
Jul 2016
Nitin was very helpful and fast in getting things done. A very talented individual with ios mobile app programming! Don't think twice, just hire this guy!
Jun 2016