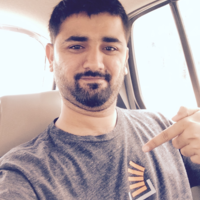 Nitin Gohel
 iOS Application Developer with 100+ apps.
Step by Step Guide to Configuring Your Apple Developer Account
Just getting started with building your first iOS app? Here's a step by step guide on how to get your developer account set up so you can successfully compile an ipa.
How to use Alamofire and SwiftyJSON with Swift?
This blog will describe how to use Alamofire with SwiftyJSON. This blog related to iOS and Swift Language.
Cost of Hiring Full-Time vs. Freelance Software Developers
Is it more expensive to hire full-time employees or freelance developers? We will walk you through a detailed comparison of the true cost of hiring developers.