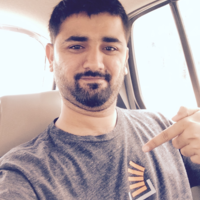 Nitin Gohel
 iOS Application Developer with 100+ apps.
$10.00
For every 15 minutes
I am a senior iPhone/iPad Application developer with 5+ years of experience working on different modules and entire applications; depending on clients requirements. I have a good amount of experience working on these different industry projects: 1. iOS – Strong OO design and programming skills in Objective-C. 2. Familiar with iOS SDK (UIKit, Cocoa Touch, Core Data, Core Location, etc.) 3. Familiar with Xcode. 4. Knowledge about SQLite Database in iOS. 5. Experience on web service integration (SOAP, REST, JSON, XML) 6. Experience on Third Party SDK Integration in iOS. 7. Experience on Social Media integration in iOS (Facebook , Twitter , Instagram) 8. Experience on Third Party API integration 9. Experience on Audio,Video and Live Streaming(Radio) in iOS. 10.Experience on Image Processing. 11, Fire-base with swift and objective c, 12, Push Notification and In App Purchase. 13, Back-endless with swift and objective c Here is the link to my Stack Overflow profile: I love to answer questions : (http://stackoverflow.com/users/1280373/nitin-gohel) we can worked on following application Mobile Enterprise App development COCOS2D-X Game developement iOS8 Extension Mobile Business App Development Mobile Education App Development Mobile Finance App Development Mobile Health & Fitness App Development Mobile Lifestyle App Development Mobile Medical App Development Mobile Music App Development Mobile News App Development Mobile Photo & Video App Development Mobile Sports App Development Mobile Travel App Development Mobile Utilities App Development Mobile Social Network App Development Some of Application URL: HiFive Stories: (Diffrent way to create video stories) https://itunes.apple.com/in/app/hifive-stories/id1141773016?mt=8 JamForest: (using firebase, Swift 3+) https://itunes.apple.com/ie/app/jamforest/id1063049913?mt=8 BlastChat: (using core PHP as a backend) https://itunes.apple.com/in/app/blastchat/id916752126?mt=8 Vecho: (using Firebase) https://itunes.apple.com/in/app/vecho/id1156484796?ls=1&mt=8 ShareApp: https://itunes.apple.com/in/app/shareapp-for-whatsapp/id949431104?mt=8 WPComment Video App: (using Google Youtube api and auth2.0) https://itunes.apple.com/in/app/wpcomment-video-app/id1089935450?mt=8 My own iOS application live on App store: https://itunes.apple.com/in/developer/nitin-gohel/id363532420
3
iOS
Github repositories
NGCropview
MGCropView is a Swift image cropview that crop an image using multiple poits and flaxible size
NGSwiftPdfReader
This is a sample project of Swift Pdf reader that done by using vrf reader objective c class
Step by Step Guide to Configuring Your Apple Developer Account
Just getting started with building your first iOS app? Here's a step by step guide on how to get your developer account set up so you can successfully compile an ipa.
Average Rating
5.0
(27 ratings)
Excellent! Great Debugging session! The meeting was great , very helpful guy and quickly understood the problem and helped me to fix in xCode Objective-C. He spent the extra time to really make sure I understood what I was doing wrong and even better ways of doing it in the future. Once again thank you :) i will get back to you as soon as possible .
Fast work and help me out in all my questions!
Nitin helped me with a problem I was having caching images in swift and core data. He was helpful, trustful, and spend over an hour of his own time to help me out. Will definitely be going back to him again if available. Well done.
Great and fast work!!! I highly recommend!!
Was very knowledgeable and was able to help with the problems I was having with my app!
Great professional work. Highly recommended!
Extremely helpful and easy to work with
Great service for a great price. Super friendly and great communicating with me. Will use again in the future for all my app programming needs
I was having trouble implementing core data in my app. Nitin found and solved my issues the same day. I can't thank him enough and I highly recommend him. He is very knowledgeable and great to communicate with. I will be calling on him first for future projects as well.
VIEW MORE REVIEWS