Nitin Gohel
 iOS Application Developer with 80+ apps.
$10.00
For every 15 minutes
I am a senior iPhone/iPad Application developer with 5+ years of experience working on different modules and entire applications; depending on clients requirements. I have a good amount of experience working on these different industry projects:

1. iOS – Strong OO design and programming skills in Objective-C.

2. Familiar with iOS SDK (UIKit, Cocoa Touch, Core Data, Core Location, etc.) 3. Familiar with Xcode.

4. Knowledge about SQLite Database in iOS.

5. Experience on web service integration (SOAP, REST, JSON, XML)

6. Experience on Third Party SDK Integration in iOS.

7. Experience on Social Media integration in iOS (Facebook , Twitter , Instagram) 8. Experience on Third Party API integration

9. Experience on Audio,Video and Live Streaming(Radio) in iOS.

10.Experience on Image Processing.

11, Fire-base with swift and objective c,

12, Push Notification and In App Purchase.

13, Back-endless with swift and objective c

Here is the link to my Stack Overflow profile:

I love to answer questions : (http://stackoverflow.com/users/1280373/nitin-gohel)

we can worked on following application

Mobile Enterprise App development

COCOS2D-X Game developement

iOS8 Extension

Mobile Business App Development

Mobile Education App Development

Mobile Finance App Development

Mobile Health & Fitness App Development

Mobile Lifestyle App Development

Mobile Medical App Development

Mobile Music App Development

Mobile News App Development

Mobile Photo & Video App Development

Mobile Sports App Development

Mobile Travel App Development

Mobile Utilities App Development

Mobile Social Network App Development

Some of Application URL:

BlastChat:

https://itunes.apple.com/in/app/blastchat/id916752126?mt=8
ShareApp:

https://itunes.apple.com/in/app/shareapp-for-whatsapp/id949431104?mt=8
InstaZoom:

https://itunes.apple.com/in/app/instazoom-for-instagram/id1031801880?mt=8
My own iOS application live on App store:

https://itunes.apple.com/in/developer/nitin-gohel/id363532420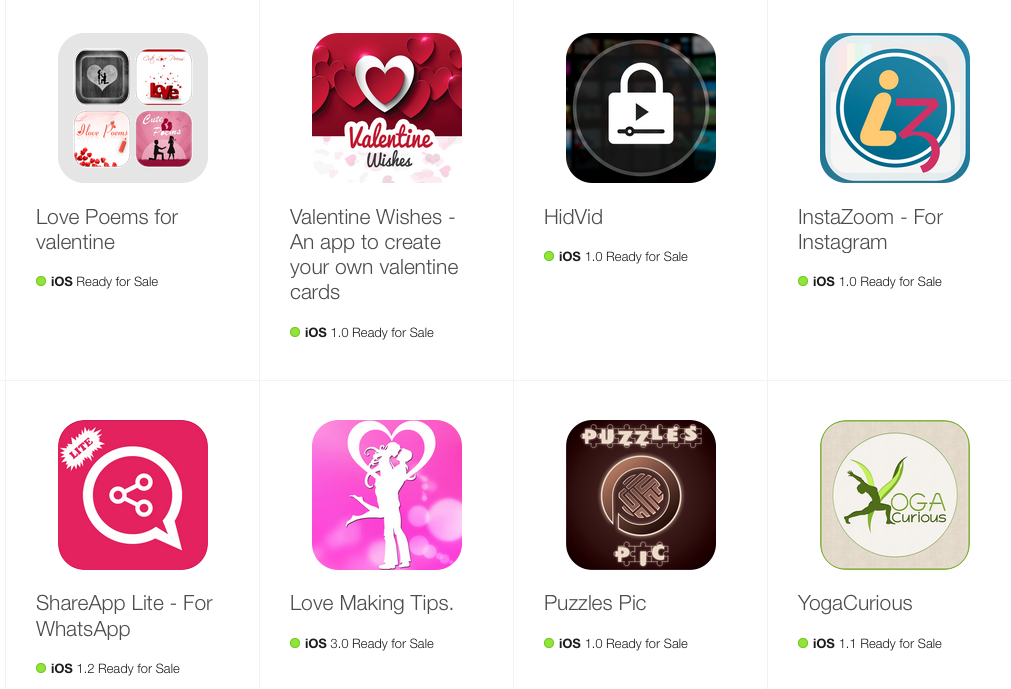 Submit App on iTunes Connect And Setup Developer Account
$50 - Support & Setup
Hi,
Now a days there is complex to upload new app on iTunes-Connect via Xcode or Application-Loader.

As per Apple guide line there is lots ot limitation to upload App on iTunesConnect that we have to take care about like:

- Application icons
- Code signing
- Certificates
- Third-party usage and many more.

Step by Step Guide to Configuring Your Apple Developer Account
Just getting started with building your first iOS app? Here's a step by step guide on how to get your developer account set up so you can successfully compile an ipa.
VIEW MORE POSTS
Average Rating
5.0
(24 ratings)
Great and fast work!!! I highly recommend!!
Was very knowledgeable and was able to help with the problems I was having with my app!
Great professional work. Highly recommended!
Extremely helpful and easy to work with
Great service for a great price. Super friendly and great communicating with me. Will use again in the future for all my app programming needs
I was having trouble implementing core data in my app. Nitin found and solved my issues the same day. I can't thank him enough and I highly recommend him. He is very knowledgeable and great to communicate with. I will be calling on him first for future projects as well.
Nitin is a fantastic mentor, he is patient and very helpful at explaining my issue I was having with understanding delegation specifically in Objective-C. He took the time to create a mini tutorial for me as well as walked me through the actual process of what I was trying to do.
Nitin is a great dev and provided me with great Swift code in something that I was struggling a lot with.
Very fast and great communication. Will hire again. Thank you.
VIEW MORE REVIEWS