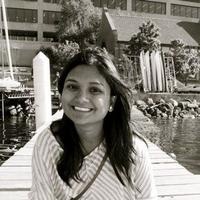 Nisha Kiran
Average Rating
5.0
(19 ratings)
Nov 2017
Really good help all the problems that i hade got solved.
Nisha was very helpful and patient with me as I am useless at coding! I have no complaints and she answered every question I had to ask. Very friendly person to speak to and I fully enjoyed the session. Thanks Nisha :-D.
Superb explanation! She's very knowledgeable and delivers before deadlines.
Total perfection she was. She went above and beyond. Exceptional tutor. She offered to explain further if I had any questions. Also, the assignment was completed way before the deadline. She is very prompt, very qualified in her expertise, very sweet, and genuinely goes out her way to make sure you understand. :)
Nothing beats her! Absolutely fantastic and does what she promises. Her logic and way of explaining problems is so simple and easy to understand. I would definitely rate her 10 stars If I had the option and recommend her to others. <3
Oct 2017
absolutely loved her and her sense of logic!
Excellent again. I will continue to use Nisha when I need help.
Excellent. Very responsive and was able to help me resolve a tricky algorithm
Dec 2016
Really knew what she was doing and completed it very quickly
Apr 2016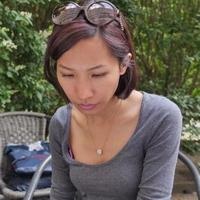 Nisha was awesome! She managed to teach me the fundamentals while going through my code, and kept very patient and friendly throughout. Her logic in data structures and algorithms is amazing. I had a lot of problems and questions, and they were resolved quickly. She even did the extra effort by giving me material that she thought could be useful for me. This was my first Codementor experience and I'm happy!
Nisha is very good at explaining issues in a manner which is easy to grasp