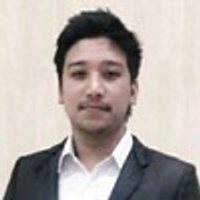 Nishadh Shrestha
Senior Software Engineer - Mobile / APIs
$10.00
For every 15 minutes
I've more than 10 years of professional experience in Software Development. In my careers, I've worked both as a freelancer and a full-time employee. I started as a freelancer / remote software engineer developing desktop applications for Windows build-in VB6, MFC / C++, C# .NET. During this time, I was part of a remote team for an Australian Company that created a backing up utility software called Realcopy in C++. After being involved briefly on a research project that used Apache Rivers (aka JINI/Java Spaces which was taking pace during that time), I moved into enterprises Java solutions space, writing several high-performance JEE software which used EJBs, Elastic Search, Autonomy IDOL Spring etc. I continued working on more back-end solutions, which included one project in ML/Data space. Some parts of this project were built in NodeJS/Angular/MongoDB and others parts were in Python, Neo4j etc. I also worked in the development for several B2C web-applications using PHP, MySQL, RUBY which used AWS technologies and some of them required Payment Integration, SMS integration etc. Most recently, since the last couple of years, I've mostly worked and specialized in Mobile Apps Development. Around the year 2014-2016, I've been involved in the development of an innovative cemetery management app for iPad called PlotBox. From 2016, I've worked as a full-time employee for one of New Zealand's largest health software development company Orion Health to develop a number of health-related native iOS apps. Currently, I'm leading the mobile tribe within the company in the position of Team Lead Mobile.
I have worked in developing several web-application in PHP using popular frameworks like CakePHP, Laravel etc. I wrote a software called EstateView, built using CakePHP, that allows users to control and manage proprietary device called PowerTxt Duo. The devices are remote power switches which turn on/off based on sms messages and are also able to send users back its status like power state, temperature etc via sms messages. EstateView used SMS Integration to authenticate, fully control and get status back from the PowerTxt Duo devices. I was also involved heavily in the development of the website fourerr.com. I implemented things like gamification, payment integration, audit management etc.
I've contributed to several JAVA Enterprise backend projects and worked with technologies such as Spring, EJB, Elastic Search, ActiveMQ etc. I wrote EJBs for large coorporations which require data transformation and manipulation. Third party services would call the stateless EJBs in order to perform various jobs like data cleaning, transformation and exporting etc. I also wrote Java services that used Elastic Search as an indexing engine to index large amount of structure and unstructured text data. A recent tool I developed for one of my clients involved scraping data from a MySQL database running at various locations around the world using MySQL Binary log. The logs were read by an application running on Spring Boot. The data was extracted and formatted, then batched using Spring Batch to be queued on to a central location using ActiveMQ. The events were collated by ActiveMQ and imported into another larger database. Any changes made to the distributed database were manifested live on the central database.
I've worked pre-dominantly in iOS Mobile apps developed for last 4-5 years and have a lot of experience with Swift. I was lead developer of an app called PlotBox, which is a cemetary management system and runs in iPad. Drones are used to capture high defination image of cemetaries and maps are built using ArcGIS system. The iPad app presents the map to the users and allows them to plot burial grounds, as well as, manage information about deceased person buried on the plot. I was also the senior software engineer who developed two health apps, Clinical Companion and Engage Mobile. I designed the architecture of these apps to allow offline-first data transfer strategy using the Realm database. I also created an elaborate end-to-end UI Testing strategy for iOS applications which works based on Gherkin feature files and uses an embedded server to vary API responses in order to test all the different application states. Using this strategy I was able to reduce the time for regressing testings of the apps from 2 weeks to few hours of an automated test run.
Github repositories
SHDropdown
Dropdown / Combobox component for iOS 8 (Currently for iPad only)
MVVM in Swift 4: Using Delegates
A very simple way to demonstrate the use of MVVM pattern in Swift 4.
Average Rating
5.0
(2 ratings)
Very easy to work with and was able to see the problem quickly and clearly.