Freelance Ninject Developers Available for Hire
Hire Now
Freelance Ninject developer in Ashburn, United States
Full-Stack CEO, Lean Startup Consultant, Super Genius, Force of Nature
Solution Architect (Students Finance System 2.0) (Alberta Advanced Education (Government of Alberta)) Managed, developed, and successfully delivered a $20M rewrite of Alberta Advanced Education's Student Finance System (several large interrelated web applications tied together under a common data layer). Project delivered under time, under budget and of exceptionally high quality (15,000+ unit tests, 85% code coverage). Used as a 'best of breed' example to other teams in the Ministry. Release of 'Phase 2' of the Student Finance System (4 other web applications - Payments, Part Time Applications, Loans Administration, Correspondence) released 6 months ahead of schedule, with no removal of promised features,no significant overtime, no additional team members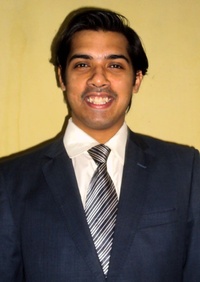 Hire Now
Freelance Ninject developer in Ashburn, United States
Full stack .NET/Classic ASP/Angular2/4 developer
Currently working with

Ninject

as IOC container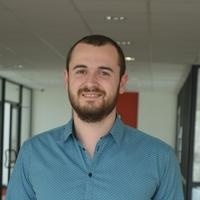 Hire Now
Freelance Ninject developer in Sofia, Bulgaria
Patient, easy-going, specialized in ASP.NET Web API, MS SQL and Cloud applications
I graduated the American University in Bulgaria in 2016 with a double major in Computer Science and Information Systems. In early 2016 I became one of the co-founders of Centroida, where we designed and built Central Property - a complete cross-platform solution for property managers. I have 3+ years of experience with Microsoft.NET and MS SQL - including Entity Framework, .NET MVC, and .NET Web API. I have designed and implemented the entire back-end structure of numerous projects, including Central Property, using the aforementioned technologies. I also have experience with back-end Node.js, AWS (Lambda, S3, Route 53, DynamoDB etc.), having developed several infrastructures for products working with big data. As hobby projects, I like creating simple games - both multiplayer browser ...
Hire Now
Freelance Ninject developer in Ashburn, United States
Experienced Software Engineer, with Project Management Experience
High load web projects, bespoke software development, project management experience DevOps: Ansible,Vagrant, Chef PAAS & Cloud: (AWS, Amazon beanstalk, Redhat openshift, OpenStack, Digital Ocean) Continuous integration (with Jenkins / Bamboo) Client stack (javascript core, AngularJS, HTML5 apis, jquery) Pure JS stack (Javascript, AngularJS, Node.JS, mongo) NoSQL (mongodb) LAMP stack (PHP, MySQL, Linux) Windows stack (asp.net MVC, MSSQL 2000-2008) -> DevOps & Development inquiries: http://www.softasap.com/ -> Github http://github.com/voronenko/ -> Ansible roles (MIT, BSD-3 clause) on a galaxy: http://bit.ly/ansible_roles -> Get in touch: check for available 30 minutes slot https://calendly.com/voronenko/30min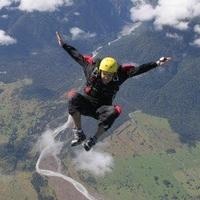 Hire Now
Freelance Ninject developer in Preston, Australia
Expert software engineer, Architect and leader of Server (.Net & Node.JS) & Client (html & Javascript - AngularJS & React) side technologies - 15 Years of experience
25 % Discounted rate for first time students. 15 years experience, An expert full stack .Net + client side leader, technical Architect of software projects from proof of concept stages to client delivery. coding in an agile environment. Highly developed intellect and communication skills while embracing excellent business understanding, with sound levels of initiative, an innovative 'out of the box' thinker and a true commitment to excellence.
Hire Now
Freelance Ninject developer in Cambridge, Canada
Software Developer
I am a software developer, in the sense that I help bring software to life, whether it is through programming, testing, enabling continuous integration and deployment, documentation, or reaching congruence with other team members, teams, and client representatives. I love to make life easier for others by advocating for internal and external consumers, supporting the team with the best tools available, and enabling developers of all levels to excel in what they do. I love to learn, and spend a good portion of my time outside of work learning new concepts and technologies in the field. I enjoy sleeping, volleyball, and watching e-sports in my spare time. I also write at blog.neverendingqs.com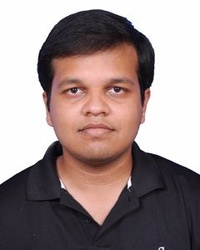 Hire Now
Freelance Ninject developer in Bahadurgarh, India
Fullstack developer with expertise in Android, Java, Javascript and Algorithms with over 6 years of experience
I have always been passionate about computers and with a degree in computer science. I have been working in the internet industry from over 6 years and with great experience and in depth knowledge in Android, Windows and linux systems, building efficient microservices. I have also worked with big companies like Google and Directi.
Are You a
Ninject
Developer?
Get paid while making an impact. Become a Codementor for the next wave of makers.
Apply Now