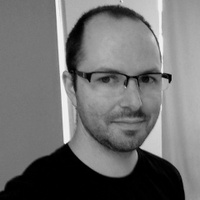 Nimrod Argov
I write Test Driven, Product Oriented, Clean Code. Mostly.
Average Rating
5.0
(32 ratings)
Mar 2018
Thanks for helping me learn to fix my React Native navigation issues.
Nimrod is the React-Native Android expert I rely on to help me fix my poor design decisions. Thank you.
Feb 2018
I highly recommend Nimrod for all your React Native questions. Thanks!
Jan 2018
Nimrod Argov is a great developer. He assisted us in fixing some issues with had in react-native development. Thanks a lot Nimrod!!
It is amazing working with Nimrod. He is very knowledgable with javascript and he helped me solve my problem quickly and offered extra advice to help me write better code.
Dec 2017
React native expert! Thanks.
Expert knowledge in React Native + Redux. Thanks.
Nimrod is an expert with React-Native/Redux and react-navigation. Next time I need help I will look for him first. Thank you!
I recommend highly for help with React-Native, React, react-navigation, redux, etc. Thanks!
Nimrod was very knowledgeable and I will look for him next time I have questions about React Native. Thanks!
Oct 2017
Another great session with Nimrod...again amazing at explaining and going through what you need to do step by step. Understandable and clear on instructions. Once again recommended highly to anyone who needs help!!