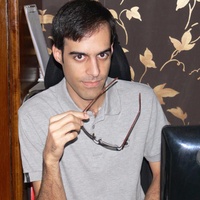 Nima Niazmand
Book worm, Early adapter of new technologies, Problem solver, Agile developer and Software craftsman.
$15.00
For every 15 minutes
I learned programming at the age of seventeen and fell in love with software development! Now I am an experienced full stack developer with more than 20 years experience in programming, primarily in back-end and architecture for web applications also experienced in technical leading and coaching. I'm a big fan of clean, readable and changeable code so can't stand even one extra space in code!