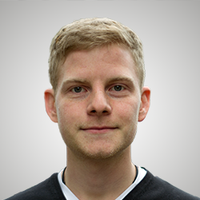 Nils Solanki
Front-end developer with a passion for excellent user experience
Average Rating
5.0
(8 ratings)
May 2016
Very happy with the help I have had to date from Nils. We have had about 4 sessions now and covering advanced topics on a real world solution.
3rd session with Nils. Very happy with the progress. Thanks
Apr 2016
This was the 2nd session I have had with Nils. He is very knowledgeable on Vue.JS and WebPack and a skilled tutor.
Nils was a great help with my WebPack & VueJS setup, troubleshooting and giving future direction. Thank you.
May 2015
Awesome Mentor, Helped Me with my styling issues, listened carefully and taught me well
Nils was very helpful. Not only he got me started, but he also gave me a lot of tips and tricks to improve my workflow, plus gave me ressources to learn more. He even paused the session to show me additional stuff.