Find a mentor

Web Programming

Mobile App Programming

Programming Languages

Data Science /Engineering

Database /Operations

Others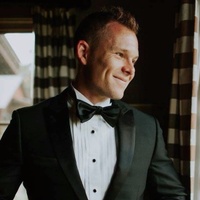 Nick Smith ♞
I am a React Developer from Austin, TX.
$20.00
For every 15 minutes
Many people love the idea of being able to use programming to turn their ideas into reality. The problem is that so many people who are new to programming fail to get past the initial hurdle. That hurdle where everything seems so complicated, confusing, and impossible. They never reach that 'aha!' moment where they realize how magical programming really is. It is my goal to help you reach that moment. The moment where the pieces all fall into place, and you are able to build the app, bot, or website that you've been dreaming about. A little bit about me: I have 6 years of development experience in Web Development, 5 years of Web Application Development experience, 2 years in mobile development in iOS and Android, and 2 years in Web and Mobile Design. My strongest skills are HTML, CSS, PHP, Wordpress, Javascript, React, React Native, Meteor, MongoDB, SQL, Project Management, and Client Relations. I run my own development company in Austin, TX, so I interact with clients every day, and I also do a lot of marketing, so I can provide information about that as well. Oh, and I also teach guitar.
I have been programming in Javascript since 2012. Beginning with simple Chrome plugins and advancing to more comprehensive applications for large agencies. I have been building apps in Meteor since 2015 and have worked as a React developer, building APIs and front-ends for a major Tax Software company.
I have build 5-10 apps in Meteor, 3 of which are currently being used by businesses. I began using Meteor as a hobbyist in 2014 and began freelancing using my Meteor skills in 2015. I have gotten apps on the app store (but none on the play store yet), and have built quite a few quick hobby apps in addition to larger apps for companies.
I have been building sites in HTML and CSS since 2010. I began in Dreamweaver, moved to building from scratch, did lots of Wordpress, including creating custom Wordpress Templates (PHP) and plugins. I know the ins and outs and idiosyncrasies of HTML, CSS, and Javascript.
I have been styling sites using CSS since 2011. I have worked as a professional wordpress theme programmer, creating wordpress themes from mockups given to me by our designer in Photoshop. Once I got tired of that, I learned how to design my own sites using Sketch and now am able to do it all on my own using my skills in CSS preprocessors such as Stylus, sass, and less.
I have been developing in React for 2 years. In that time, I have done both freelance projects, and worked for a large Software Engineering company. I would say that React has doubled my productivity in building front ends, over traditional templating systems and other frameworks. Soon after learning React, I was hired as a contract developer developer for a large Tax Software company and worked there for 6 months, completing a major project for them in React and .net.
I have been designing websites, software, and apps in Sketch for 2. I got tired of hiring a designer to design my apps and websites so I studied design principles: layout, typography, colors, UX, and began putting those theories into practice using Sketch.