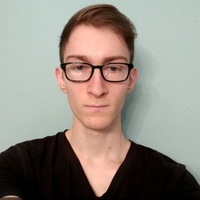 Nick Pierson
$5.00
For every 15 minutes
I have a quite diverse technology background ranging from building Android applications, to building primarily back-end APIs in Scala or Java, to building full-stack web applications using Node, Express, and React, and I have even taken on a few front-end only projects heavily using HTML and CSS to build lightweight, high-performance, beautiful websites. I tend to wear many hats and have side projects which I own from top-to-bottom including infrastructure and hosting. More personally, I am interested in bicycling, gaming, and doing "social good". I aspire to be an incredibly patient teacher. How do you want to be mentored?
An informative landing page that showcases the Bloxels game and encourages teachers to buy the bloxels product. This is probably the most complex mostly-static web page I have ever built.
Github repositories
soundoftext
Download audio from Google Translate using a web interface.
soundoftext-php
Hear the text you want, in any language. Audio generated by Google Translate.