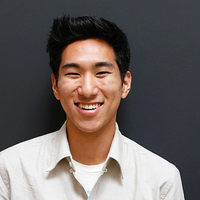 Nick Nish
Full Stack JavaScript / Ruby on Rails Developer (& Startup Boy)
Hey there! 👋🏼 I'm Nick, a passionate developer with a deep love for creating great products. I've worked with companies backed by Andreessen-Horowitz and YCombinator. Because of my love for frontend, I consider myself a frontend developer first, but I'm wonderfully full-stack — JavaScript, React/Redux, Ruby on Rails, are all fair game. I get stoked over conversations about self-learning, product, design, and brand building. I write a little, meditate, learn every day without fail, and strive to carry joy in everything I do. Let's do it!
React
- 2 years experience
I've worked every day with production React.js and Redux for the last two years. When I first used React.js, it was like a lightbulb went off in my head: It was love at first code! Since then, I've created a production Timetracker, macOS app, and dozens more features / products with React.js.
JavaScript was my first programming language. Like many, I started with learning jQuery, but as time went on, I learned the real fundamentals of programming, which I think is critical to becoming a great coder. Since then, I've picked up React.js, Redux, Webpack, Node.js, and a whole slew of modern JavaScript tools and frameworks.
Ruby on Rails was my first framework and since I've learned it, I've built many production projects with it. I'm well-versed in the most recent versions Rails 5 and Rails 4, and up-to-date with best practices.
The Best Visual Studio Code Extensions
A curated list of the best Visual Studio Code extensions out there!
My Trello Workflow for Generating Blog and Product Ideas
I use this Trello workflow to generate more ideas for blog posts and new products than ever did with lists.