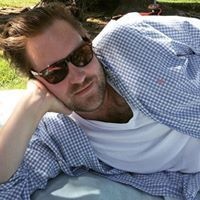 Nick Holmes à Court
Expert in Real Time, Big Data - Web / Apps / Databases - (ex Microsoft Consulting)
For every 15 minutes
Do you need help with your SQL Database? Are you strugging with creating complex SQL queries, SQL query response time, index design challenges, data import or data transformation challanges? Is your database slow and not delivering results to users as quickly as needed? Do you need help with Performance Improvements, Query Tuning, Data Loads, ETL, Database Diagnosis, User/Application activity analysis, security audit/lockdown, database design, datawarehouse architecture, SSIS implementation, SSAS design/data-imports/performance/report design? As an ex Microsoft Consulting employee and Startup CTO - I've worked on over 200 commercial database applications from startups to smb to enterprise. I've created and optimized SQL Databases as large as 10TB with billions of records and have managed systems that handled up to 10k writes per second, with tables that held billions of records, whilst also returning queries for web app users in seconds based on real time write data. I also have been heavily involved in large scale Web application design and operations, plus distributed systems, server applications, SQL->NoSQL migration projects, Text Search implementation including SQL Full Text Search and Elastic/SOLR & SQL hybrid systems. Look forward to helping you!
Do you need help with SQL? Are you stuck with a tricky query that isn't performing well? Ive been working with SQL databases for over 15 years, from web applications to data warehouses to data migration projects to data analytics. Ive managed more than 200 production databases at web startups, technology companies, large pharmaceutical companies, investment banks, retail and more. At my last startup which i founded in 2007 and was successfully acquired in 2012 - i managed our production database which would spike at up to 10k writes a second and we would deliver reports at web page load to users from tables that had billions of records. I am a Microsoft Certified Professional for SQL Server and am comfortable with SQL Server, MySQL, Postgres, Oracle, MongoDB etc. I love SQL, i love data, and love to help databases run fast and predictably!
Ive built and managed over 200 ASP.Net web applications. From building secure features for a top 10 Global consumer online Bank, to online ecommerce startups to web based B2B reporting and analytics SaaS products. I am Microsoft Certified for ASP.Net and worked for Microsoft and Microsoft Consulting working with over 40 enterprise asp.net clients. I have also built successful startups using asp.net including BuzzNumbers (Acquired 2012) and have ran 50+ headcount teams both internal and outsourced as CTO. I am a full stack .net web developer and software engineer - from product design and UX, to responsive UI with HTML/CSS/Ajax powered by asp.net web applications in C# and VB using ASP.NET Web Services, SQL Server, MongoDB and Elastic Search Databases. Ive managed production ASP.Net applications on corporate server farms, AWS, rackspace, liquidweb and more. I love building fast, intuitive, scalable, maintainable asp.net web and server applications
I design and build easy to use, powerful and high performance web applications for B2B SaaS companies. I have built more than 200+ web applications, and more than 100+ B2B SaaS applications. I am obsessed with how UX drives business results, by using data, a/b testing, conversion tracking and funnel analytics to maximize the ROI of web applications that users love to use as they reach their business goals.