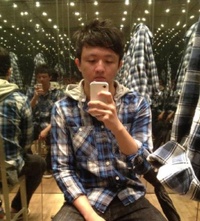 Nicholas Ng
Full Stack Developer and Entrepreneur
For every 15 minutes
A serial entrepreneur that has entered multiple US accelerators (one of them is Top 20). Process with technical knowledge helps me bring ideas into real product that people enjoys.
Eastern Time (US & Canada) (-05:00)
Chinese, English
I've been writing iOS apps since iOS 2. Since then I've released a couple personal apps and games. I'm experienced in applications that uses Rest APIs, SQLite, Apple Pay, Stripe, Braintree, Maps, Location, Deeplinks...etc
I've released multiple apps on Google Play, leveraging Ads, Google Maps, Animations...etc The most recent app was to plan a travel trip to any cities in the world and be able to display a well designed interface for user to navigate
AWS offers 1 year of free service, so I deployed my servers and databases for early stage startups.
Started multiple companies and got into 2 accelerators, one is a Top 20 US accelerator. Experienced in architecture design, company culture, product development, MVP, analytics.