Find a mentor

Web Programming

Mobile App Programming

Programming Languages

Data Science /Engineering

Database /Operations

Others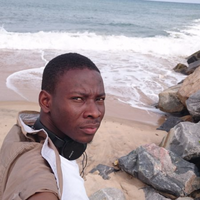 ABDULRAHMAN Abdulhakeem
Web and embedded systems developer whose process-driven approach to crafting rich experiences and insights into software and system realization help clients stay ahead of the game.
POSTS LIKED BY ABDULRAHMAN
No, I have no side code projects to show you
I know the exact moment in the interview I lost the job for a boutique app firm in downtown Austin. They wanted to see some of my code, and, of
What does your workspace look like?
Show us your world! Take a picture of your workplace and share it with us in the comments section.