Not looking for Nginx 1.6 Developers? Find other types of developers:
View Profile
Freelance Nginx 1.6 developer in Marquette, United States
Emergency support specialist, cloud consultant, lifetime coder, Linux ninja, security guru, developer-operations liasion, systems administrator. Often called 'rockstar', 'unicorn', 'hero', 'savior', 'recluse'; seldom called on the phone.
I put out cyber fires over donuts and camp fires. Polyphasic sleeper serving all timezones! Provider of live-help in real-time via video conference for technologies I have mastered and problems no one else can solve. Writer of re-brandable content management systems (every app has content, does it not?), re-usable apps & APIs, member of Mensa & Intertel, slayer of salmon. Human languages for fun, programming languages for breakfast. I left Detroit in the Dot-Com era to live deep in the north woods, I wear camo every day and kill my own food when I have to. I solve my own problems with grace and efficiency. I'll be happy to solve yours! My three most valuable skills: * Problem solving * Anticipation (of variables and user expectations) * Machine logic These skills, when applied t...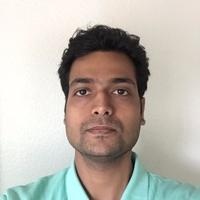 View Profile
Freelance Nginx 1.6 developer in Jaipur, India
Consultant | Technical Speaker | Startup Founder | Full Stack Developer | Chatbots | AI | Machine Learning | JavaScript | jQuery | NodeJS | AngularJS | MongoDB | MeteorJS | ElasticSearch | Firebase | Android | Ionic | Mocha | Digitalocean | MySQL
** Full Time Consultant, Entrepreneur, Developer. ** ** One Minute Quick Video Intro : https://www.youtube.com/watch?v=ylxt9a-izOw ** Most Searched for Consultant For Chatbots and Voice enabled Apps** ** Have Build Products for Startups and Large Enterprises. ** ** Consult Startups with their Product. ** ** You will not be Charged if i am not able to Resolve your Issue.** **Go Ahead and Schedule a Session with me, I would love to talk to you ! :-) **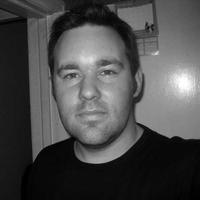 View Profile
Freelance Nginx 1.6 developer in Nassau, Bahamas
CTO-Level Open Source Architect: High-Availability PHP, Audio/Video Specialist
15 years' experience in advanced open-source software PHP development, with specific emphasis on long-term architecture, security, and high-availability scaling. CTO-level skills and experience with startups, as well as teams of 400+ devs for major international brands. Example projects: OAuth2 APIs, CDNs (S3/Rackspace etc), e-commerce processing (Stripe, Braintree), queueing (Redis, Beanstalkd, AMQP etc), NoSQL & graph databases (Neo4j), dynamic PDF generation, image creation/manipulation (Instagram-style filters etc), video encoding/streaming (Wowza, Red), server data encryption, Cloud/server setup with services (cron, backups, supervisor), client email management (Mandrill, Mailgun), multi-lingual UI apps. And plenty more. Typically find myself on the phone to clients who a) have ...
View Profile
Freelance Nginx 1.6 developer in Popayan, Colombia
Proeficient developer, DB designer/administrator and UX designer
Are You a
Nginx 1.6
Developer?
Get paid while making an impact. Become a Codementor for the next wave of makers.
Apply Now