Not looking for Network Developers? Find other types of developers:
View Profile
Freelance Network developer in Alblasserdam, Netherlands
Polyglot developer with an obsession for modularity
I've been writing multiprocessing, networked software since before I could even run it (MacPerl did not have fork()).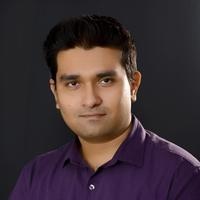 View Profile
Freelance Network developer in Dhaka, Bangladesh
Knowledge Engineer
Part of my higher education prior to my MSc was focused on computer networking. I received a High Distinction for an advanced postgraduate-level course on Networking with TCP/IP. I was concurrently training for practical internetworking, namely the CCNA curriculum. I still apply the skills and knowledge in my present line of work where maintaining networked systems are involved.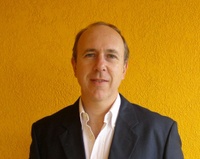 View Profile
Freelance Network developer in Santa Rosa, Argentina
Electronic engineer with deep knowledge of Networking and industrial software development.
Strong networking knowledge (Traditional and MPLS, basically acquired on hand-on jobs over Cisco devices. For instance QoS: over C6500/C7600 and ISR, ASR devices).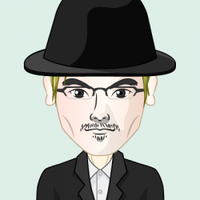 View Profile
Freelance Network developer in Pittsburgh, United States
Patient teaching ... (Program/System)Design help ... Implementation help.
Full stack development, python/tornado/postgres/html/css/JS, C++ veteran, rendering. I can help with any of the above, using or creating algorithms and data structures to solve interesting problems.
View Profile
Freelance Network developer in Morrisville, United States
System software and application software developer in networking protocols.
IPSEC VPN, IKE, MPLS, NFV, QOS, NAT/PAT, Firewalls, DHCP, IGMP
View Profile
Freelance Network developer in Lahore, Pakistan
Asif has 18 years experience and he is a

network

professional with extensive experience in building and optimizing IP & data networks. He helps small, medium and large enterprise networks to run trouble free

network

operations whether they are on premise or cloud based. Whether you need to install one access point or want to build a tier IV data center from scratch, he can do all for you with proper documentation, SOPs and best practices for IT operations staff.
View Profile
Freelance Network developer in Madrid, Spain
CTO from Qoolife. Full stack developer. I ❤ Ruby on Rails as I ❤ beer.
I've managed a big

network

of core routers and end-points of heterogeneous technologies, ranging from ethernet-lan to isdn to satellite connections, with mixed requirements from low-quality links to real-time communications. I defined connectivity layers and protocols, from routing to AAA, VPN to ethernet / ISDN / MAC ... although I'm a bit rusty, I still can cast a couple of spells in Cisco IOS. I was the engineer in charge of the of the first Videoconference between the International Space Station (ISS) and the Antarctica (Spanish Military Base) in 2007. Well, at least I was in charge of my side, which was the Antarctica base and the core network, Houston was still in charge of the ISS at the time ;)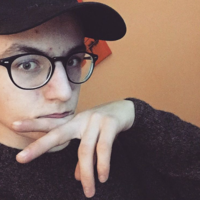 View Profile
Freelance Network developer in Gravesend, United Kingdom
Programmer at Jelly Pixels
I have learnt a lot from books, how to setup servers whether they be gaming or file servers. E.g port forwarding and pc management. I am also a big fan of YUNO Host.
View Profile
Freelance Network developer in Jeddah, Saudi Arabia
Software Engineer, Loves teaching, Patient and does not bite :)
I have designed and configured many networks for houses and small-medium businesses. I also used software to do some networking tasks.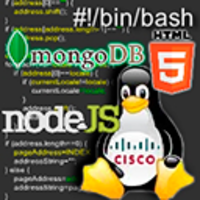 View Profile
Freelance Network developer in St Petersburg, Russia
Javascript expert
I am experienced system administrator with hi level programming skills, which grows as professional on a greate buttle practice in large networks, datacenters and clouds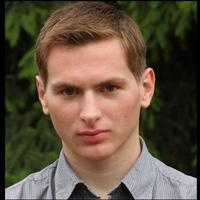 View Profile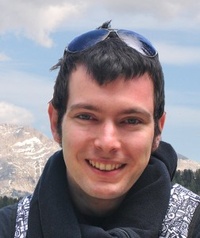 View Profile
Freelance Network developer in Central District, Hong Kong
Director at Flavours from Apulia / Mandelbit Limited
Since when I was studying for my Bachelor's degree, I always had a passion for networking in every aspects. I specialised mostly in distributed and peer to peer systems. This later led to me focussing on wireless mesh networks as they are the perfect match between distributed systems and wifi (passion that came in later). During my past jobs, I have often faced challenges requiring me to solve hard networking related problems. I have fun digging into the protocols, reading packet dumps and debugging a problem up to the last bit. I became a Linux Kernel contributor by starting with the batman-adv project: a wireless mesh routing protocol. I am currently studying the OpenVPN codebase and providing patches upstream in the attempt of getting involved more and more.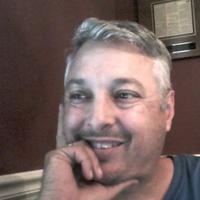 View Profile
Freelance Network developer in Mandeville, United States
Linux SysAdmin, DevOps, Jr-level Javascript Dev
Have built and supported WAN and LAN networks from local office to campus wide to multi-state branch office networks.
View Profile
Freelance Network developer in Rowville, Australia
Linux software developer specializing in C++
My skill set, includes communication skills, coordination of small teams, and a demonstrated ability to solve hard problems. Although my strongest languages are C and C++ I have taught myself OCaml, F#, Python, Elixir and Bash. Most of my engineering work has been on Linux in the networking sub-domain of computer science.
View Profile
Freelance Network developer in Brookfield, United States
Experienced Freelance SEO Professional with Technical Web Development Background
I provide internet marketing and web development services to entrepreneurs, startups & investors to develop SaaS products.
Are You a
Network
Developer?
Get paid while making an impact. Become a Codementor for the next wave of makers.
Apply Now