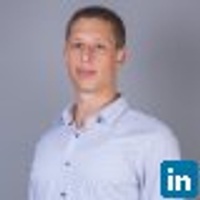 Neria Nachum
$15.00
For every 15 minutes
I am an entrepreneur in soul running my first company. In the past 5+ years I had the opportunity to work on various projects and acquired experience in multiple languages following an OJT period. Currently, my programming time is consisted mostly of native Android development along with optimizing SQL queries and database design.
I run a startup where I am, among other things, in charge of developing the Android application of our service. During the past (almost) 3 years I practiced and developed the app while learning and utilizing the most modern development tools for Android, such as Dagger 2, Google services and Firebase, and acquired deep understanding of the MVP pattern for Android. I migrated to Java and Android following 3 years of developing .NET applications (including a few months of overlapping).
Prior to working with Android, I worked with Oracle 11.2g databases for 3 years. I wrote a lot of procedures and advanced queries for a data analysis system I was in charge of, and led 1-week SQL seminars for new workers. I also have an understanding of rational databases architecture and planning. In the past 1.5 years I acquired experience with SQL Server as well.