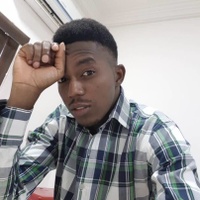 Neo Ighodaro
CTO at Hotels.ng, Full Stack Developer & DevOps Engineer. Organiser of Laravel Nigeria. I also tweet a lot, sigh.
$30.00
For every 15 minutes
I am currently the CTO of a company in Lagos, Nigeria. I am also the founder of CreativityKills, a web development agency in Nigeria. I do guest writing for websites like Pusher and Scotch.io. I have over 12 years development experience, primarily in PHP and Frontend. I have expertise in management, DevOps, User interface design, and technical writing.
Github repositories
nimble
Fast PHP framework made with very loose optional components.
docker-webserver
Webserver (Nginx + PHP 7) running inside a Docker container.
Using Pusher Chatkit with SlackTextViewController on iOS
Nowadays many applications offer in-app chat and messenger features to their users. The in-app messenger can be useful for things like live support chatting or in-app messaging with other application users. In this article, we are going to explore how to use pusher chatkit to create a chat application
Create a realtime prototype feedback app using VueJS and Pusher
In this article, we are going to create a design feedback application. This will allow you to upload images, then send the link to someone else to leave feedback on your design that you can see in realtime.
How to build a realtime map with Swift and Pusher
Realtime maps are very popular nowadays. Especially now that there are many on-demand transportation services like Uber and Lyft that have realtime location reporting. In this article, we are going to learn how to build a realtime map on iOS using Pusher.
VIEW MORE POSTS